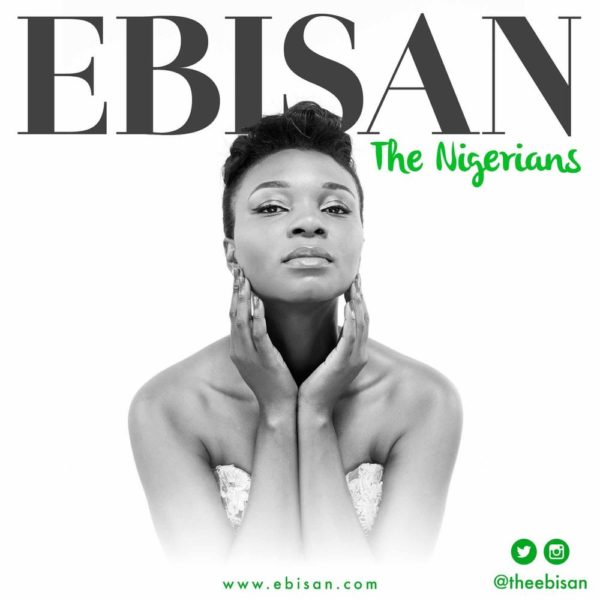 Ebisan is back!
The award winning singer/songwriter of hit songs "Jowo", "Suru" and "Time of our Lives" is back with an patriotic rhythm that celebrates the strength and uniqueness of Nigerians. This one's titled "The Nigerians".
She says "I've travelled a lot, and met people from all around the world but I must say, you always know when a Nigerian steps into the room. We stand out and we are very special. I wrote this song to celebrate that!"
The track was produced by Don L37.
Press play!
Listen to Ebisan – The Nigerians