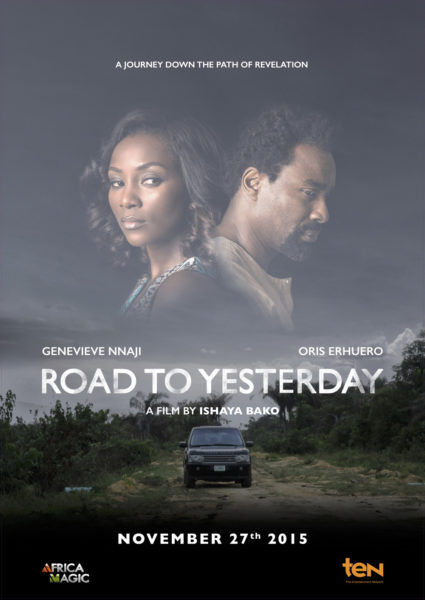 We are eagerly counting down to the premiere of 'Road to Yesterday' by The Entertainment Network.
BN has brought you the first (click here) and the second (click here) teasers introducing the movie directed by Ishaya Bako and featuring award-winning actress, Genevieve Nnaji as well as Nigerian-British actor, Oris Erhuero.
The movie also has strong supporting leads in Majid Michel, Chioma 'Chigul' Omeruah and veteran actor Ebele Okaro.
In case you missed it, the movie is set in Lagos and tells the epic love story of a couple desperate to mend a broken marriage on a road trip to a relation's funeral. However, the journey itself throws up secrets from a distant past, imperilling a lot more than just the marriage.
Watch the official trailer below.
The original screenplay was written and directed by Ishaya Bako, a London Film School Alumni, and creator of a series of highly acclaimed festival favourites, including the award winning "Braids on a Bald Head" (Best Short Film at the 2012 AMAA Awards). Road to Yesterday is Ishaya Bako's feature directorial debut.