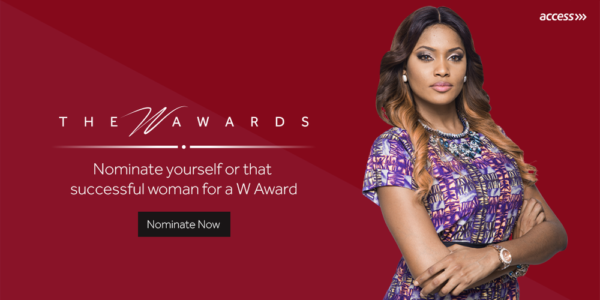 A female Bank Board chairman, a Paediatric Intensivist in Nigeria, the first female helicopter Captain in Nigeria: what do these women have to say about success?
In a simple voice, the message is saying that successful women are the bedrock of our society, and for that and so many reasons, they should be celebrated and recognized for their hard work.
#TheWAwards – Access Bank's W Initiative, a platform that has been at the forefront of championing women's progress in Nigeria put this message together with an interview of various successful women in our society; women like Adesuwa Onyenokwe – Publisher of TW Magazine, Abimbola Jayeola – the first female helicopter Captain in Nigeria, etc. These are women who have succeeded against all odds and are a shining example of strength, determination and hard work. You get inspired by just watching the video.
Don't be left out in celebrating successful women too. Go to www.thewawards.com and nominate a woman who you believe is successful, inspiring and deserves to be recognized and celebrated.
You can also nominate deserving women via SMS*. Just follow the instructions below:
W Entrepreneur
Text WAwards(space)ENT(space)Name of Nominee
W Young Professional
Text WAwards(space)YP(space)Name of Nominee
W Seasoned Professional
Text WAwards(space)SP(space)Name of Nominee
W Amazon
Text WAwards(space)AMZ(space)Name of Nominee
*Please note that each text costs N10.
View more videos on Facebook, Instagram and Twitter @MyAccessBank.
______________________________________________________________________________________________
Advertorial– Sponsored Content