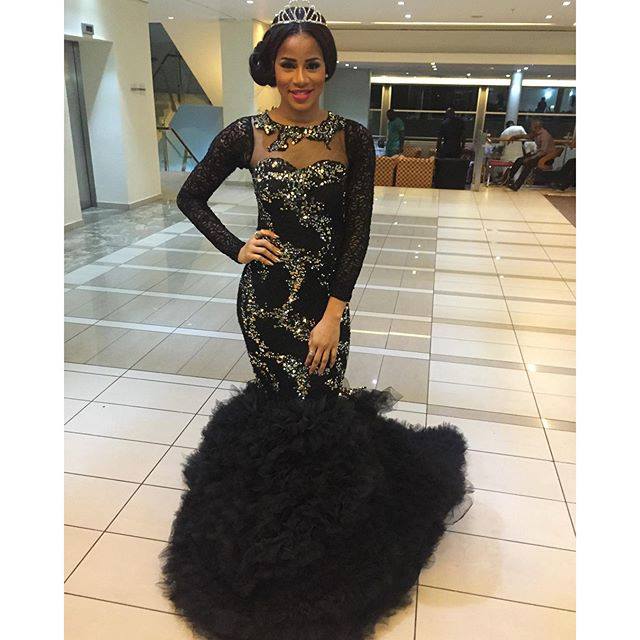 The 2014 Most Beautiful Girl in Nigeria (MBGN) queens stood out as they passed on their crowns to the new beauty queens. As you know by now, the 2015 MBGN winner is Unoaku Anyadike who represented Anambra State. Click to see BN's scoop on the winners.
Last year's queens enjoyed their last moments as queens in style.
Check out their style choices from last night.
**
The outgoing MBGN queen (MBGN World 2014) Iheoma Nnadi chose a dramatic black and silver dress with a full train. The dress was paired perfectly with her pageant crown.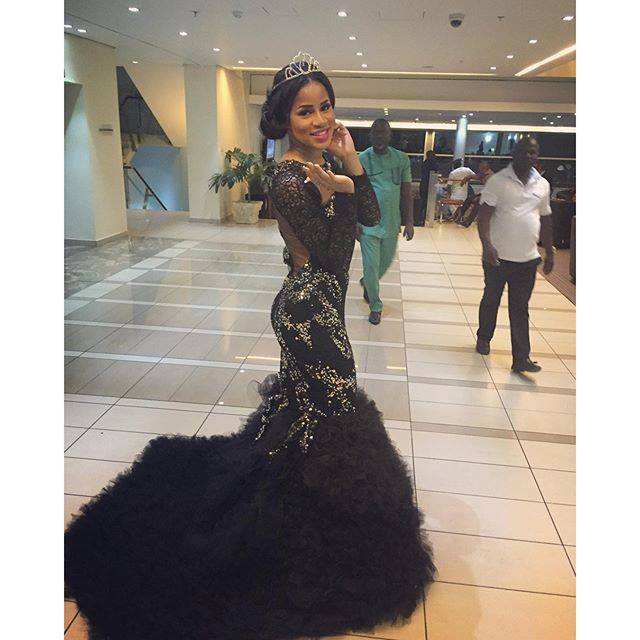 She was the only MBGN queen who won international recognition last year. MBGN Universe 2014 Queen Celestine as she was chosen as Miss Congeniality at the 2014 Miss Universe competition.
The friendly beauty queen chose a unique strapless white and gold jumpsuit with a train by Manoshia.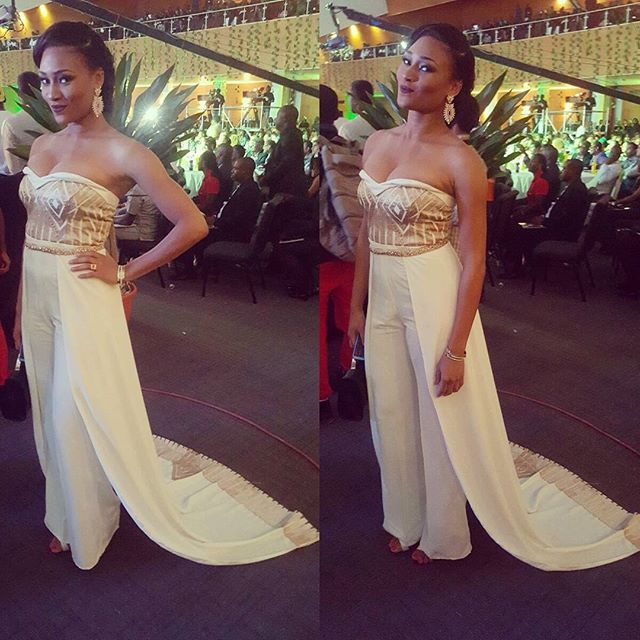 Chinyere "Chi Chi" Adogu deserve recognition for her relentless work over the past year. MBGN Tourism 2014 participated in various charity initiatives, rocked the red carpet and much more during her reign. Last night, she chose a plunging black dress with long sleeves and a slit.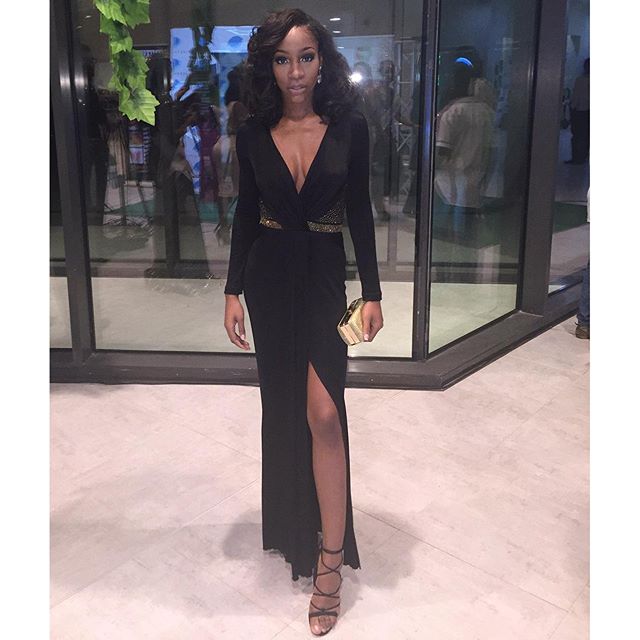 MBGN Model 2014 Precious John handed her crown over to a new queen last night. She also chose to go for an all-black look in a crop top paired with a full long skirt. Her choice of a sleek ponytail gave her look the fashion edge.