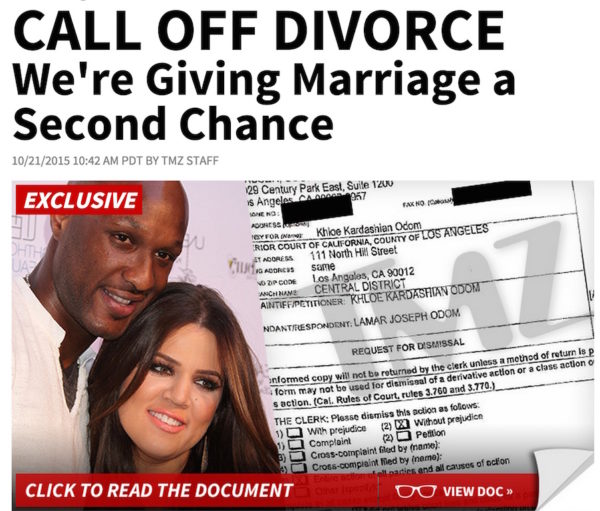 Lamar Odom's near-death experience after a drug fuelled binge has been well documented in the press. His almost ex-wife (the divorce had been signed by both parties and filed, however, the judge had not done the final sign-off) Khloe Kardashian was by his side while he was at death's door.
Now that Lamar is recovering, TMZ is reporting that Khloe and Lamar are giving their marriage a second chance and they have a document to prove it. The couple has asked for their divorce case to be dismissed.
As we reported, Khloe privately vowed to be by Lamar's side during his recovery, which will take months, and a few days ago they both agreed to give their marriage another chance. They both signed the document Wasser presented to the judge, asking that the divorce case be dismissed.
Very interesting turn of events. Khloe Kardashian has been dating basketball star James Harden over the last few months. What happens to him?