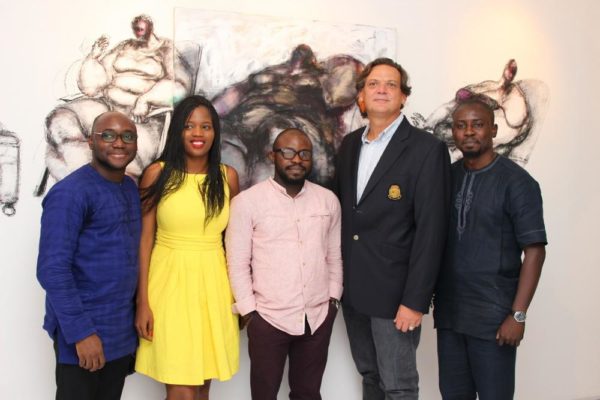 Rele and Samsung Electronics, West Africa's unprecedented collaboration, #TechMeetsArtNG– an online competition came to a grand close recently with three winners announced. The competition sought out young, aspiring artists from all over the country to create works across different mediums based on the theme of Rele Gallery's exhibition, 'Crossing Lines' on same day.
'Crossing Lines' brought to life by artists Uthman Wahaab and Soji Adesina, was a game-changing exhibition that saw art move from its traditional space – the canvas – to the walls and finally into Samsung mobile devices. Participants in the competition were encouraged to draw inspiration from the work of these two brilliant artists.
Director, Information Technology and Mobile, Samsung Electronics West Africa, Emmanouil Revmatas showed his pleasure at the entries and reiterated Samsung's mission in changing the way we see things, and mentioned that the calibre of the entries proved that the competition was a step in this direction.
Director, Rele Gallery, Adenrele Sonariwo was also visibly excited about the works entered for the contest and announced that the gallery will be open to collaborating with the winning artists in the future as well as other participants. This, she said, was in line with the gallery's mission of nurturing a new generation of artists, art enthusiasts, triggering a newfound appreciation for the arts.
In first place in the competition was Olasunkanmi Ariyo, whose winning entry is a metaphorical digitally manipulated photograph. Of his entry he said, "My art work reminds me of the types and sizes of masquerades present today. Samsung today is a big masquerade in the tech market. Also the art work reminds me of the evergreen musical artiste in Nigeria called Lagbaja whose identity can be recognized anywhere".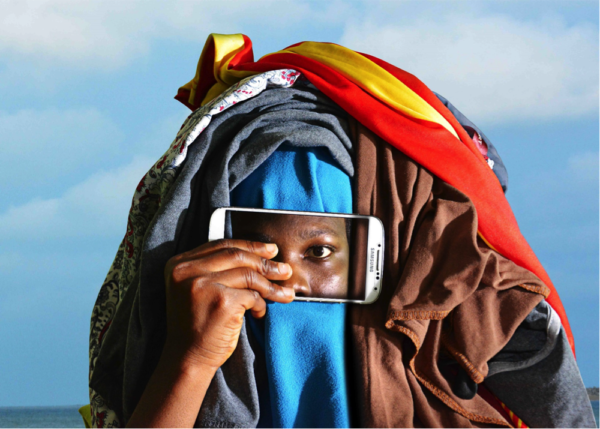 Second place winner, Harry Dunkwu's entry is a digitally manipulated photo that crosses lines between history and the future, depicting the National Theatre surrounded by futuristic technology such as levitating cars.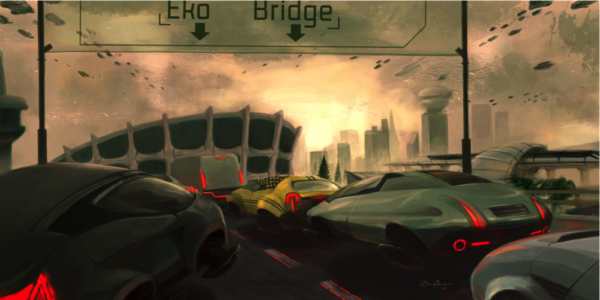 In third place was Obinna Okerekeocha whose winning entry is a 15-second video that interrogates the human mind, the venue of thought and meditation as where lines of creation are crossed and take shape.
The winners were rewarded with newly released Samsung mobile products, Galaxy Tab S2, Galaxy Tab A (with SPen) and Galaxy Tab E, respectively, and will have their works showcased on Samsung tech devices, at the gallery.

__________________________________________________________________________________________________
Sponsored Content