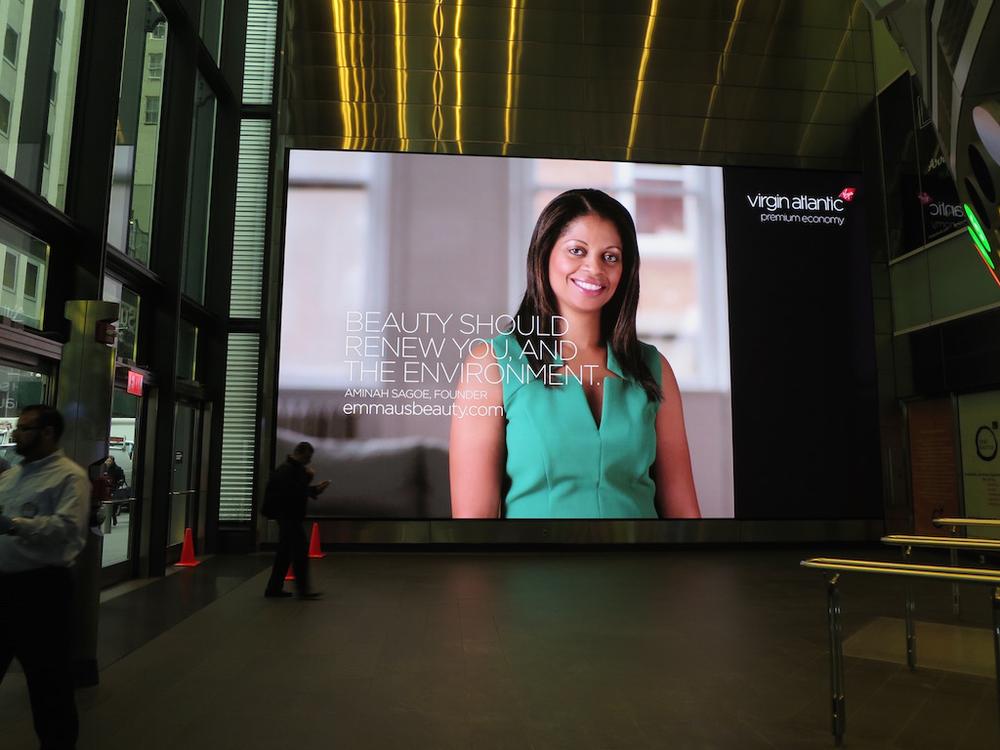 We are so excited to see Nigerian entrepreneurs on the rise. Just a few months ago, in March to be precise, we featured the Lagos launch of Aminah Sagoe's Emmaus Beauty. Now, the beauty entrepreneur is headlining Virgin Atlantic's #flyPE Campaign.
Virgin Atlantic says;
We designed Premium Economy as a dedicated space for startups, entrepreneurs, and high growth businesses. And who better to represent our brand than those who know it best – our passengers. That's why we're dedicating space on the ground as well – ad space.
Virgin Atlantic selected Emmaus from thousands of businesses because it has been identified as a company with potential especially as the products also care for the environment through the use of Plant Stem Cells.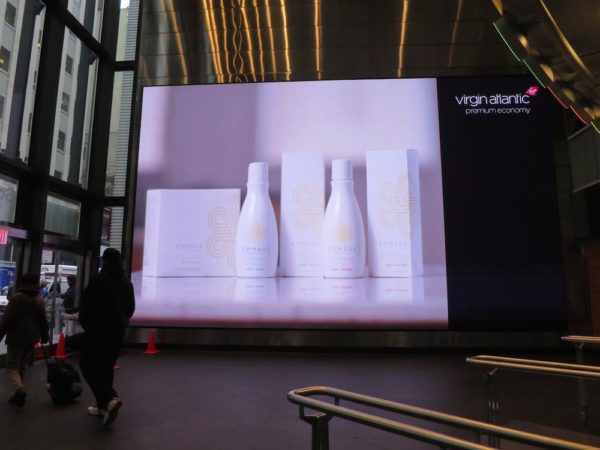 The feature is running on billboards at Fulton Street between Broadway & Nassau Street in New York City. A video campaign on Entrepreneur.com, Forbes.com, and virgin-atlantic.com is also ongoing.
In Nigeria, Emmaus is currently sold at Medplus Pharmacies in Lagos and Ibadan, and B Natural Spa. In the USA, order online via their website.
Are you based in the USA and aspire to have your business spotlighted by Virgin Atlantic? Click for Steps