Get ready to look fabulous!
UK-based custom made clothier, stylist, fashion consultant, personal shopper, and the woman who gives you stylish pieces you can make at home, Phola of felicitiBelle is back with something chic & furry.
In today's installment of BN Do It Yourself, we are going to learn how to make a reversible cape from ankara and faux fur in her "Behind the Seam Series".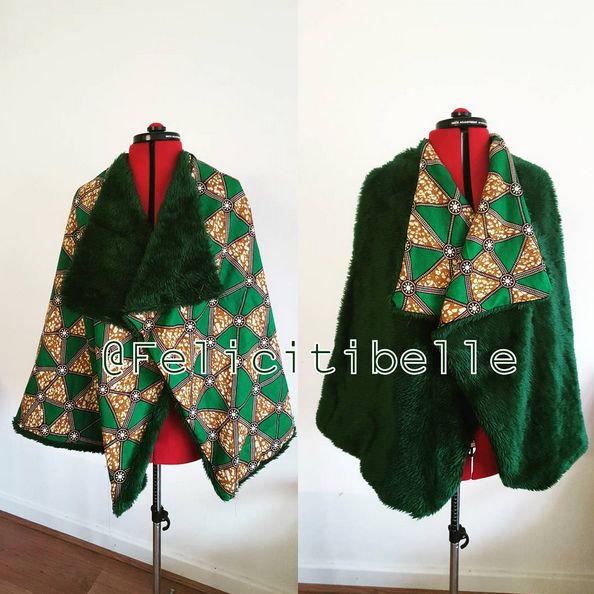 Using a few tools, you too can create this stylish piece that works from day to night, and can be mixed and matched to work with a wide range of outfits.
What you need:
– The relevant fabrics
– A sewing machine
– Needles & thread
– A pair of scissors
– A mannequin
– A piece of coloured chalk
– Measuring tape
Watch 

Photo Credit: @FelicitiBelle (Instagram)