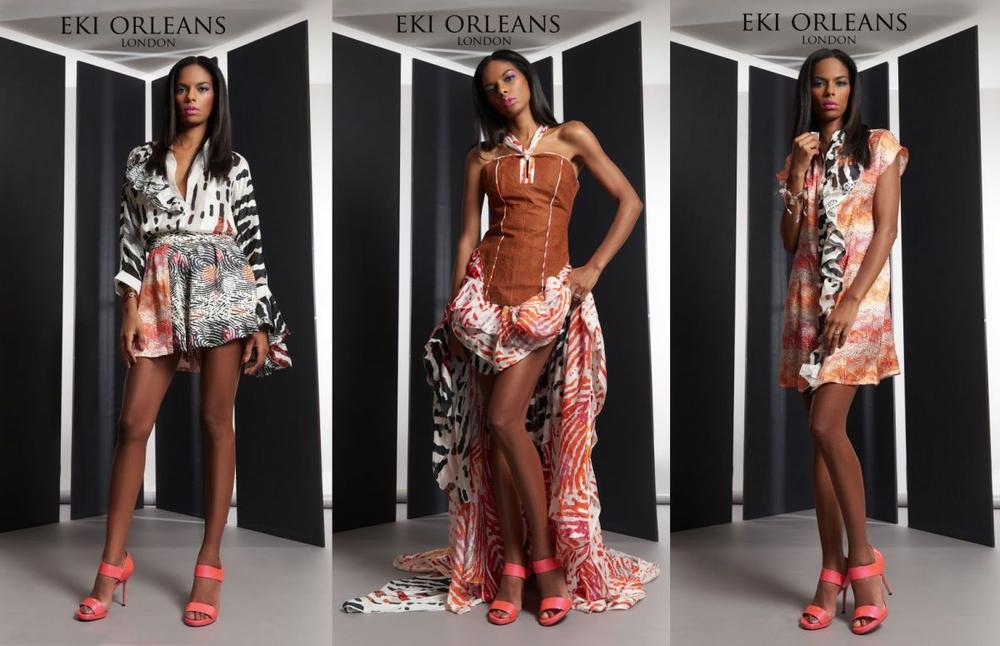 What better way to start the morning that with some amazing pieces from a fabulous fashion label.
Hazel Agreey-Orleans of fashion brand, Eki Orleans, presents delicate and refined prints, and soft feminine silhouettes in her new collection – "Identity My Way".
Produced in all silk, the collection for Spring/Summer 2016 celebrates the identity of the brand and how it has evolved over the years.
According to Hazel – "With IDENTITY My Way, we decided to let our spontaneous, fun and playful personality shine through with the clash of prints. We created looks that are strong and bold, yet like a fingerprint, they are never identical. There is constant change and transformation that occurs in life, which is reflected in this collection through the fluidity of the garments and mix of prints."
Check out the collection below;
Photo Credits
Photographer: Roberto McCormick (Instagram: @Rmccormickphoto)
Makeup and Hair: Natasha Devedlaka (Instagram: @Tashdevmakeup)
Model: Noella Coursaris Masters (Instagram: @NoellaCoursaris)
To find out more about Eki Orleans, visit their website: EkiOrleans.com | Follow them on Twitter: @Eki_Orleans | Find them on Facebook: facebook.com/ekiorleans | Follow them on Instagram: @EkiOrleans01