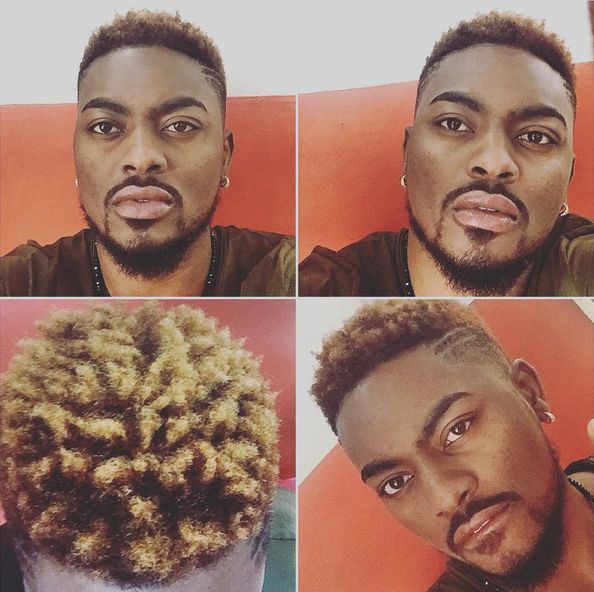 If you followed BBA Hotshots star, Tayo Faniran, throughout his stay at the Big Brother house and even after his exit, you would know that he is not afraid to try new things with his hair.
From cornrows to various shapes, he's a modern day chameleon with his looks.
So, when he posted his most recent hair change, we were not surprised. The Payporte ambassador brightened up his hair with blonde tips while leaving the roots dark. Tayo calls is the "Victory Line Look".
Blonde can either go really well, or really bad, so we want you to sound off – is his new look a hit or miss?
Photo Credit: @TayoFaniran (Instagram)