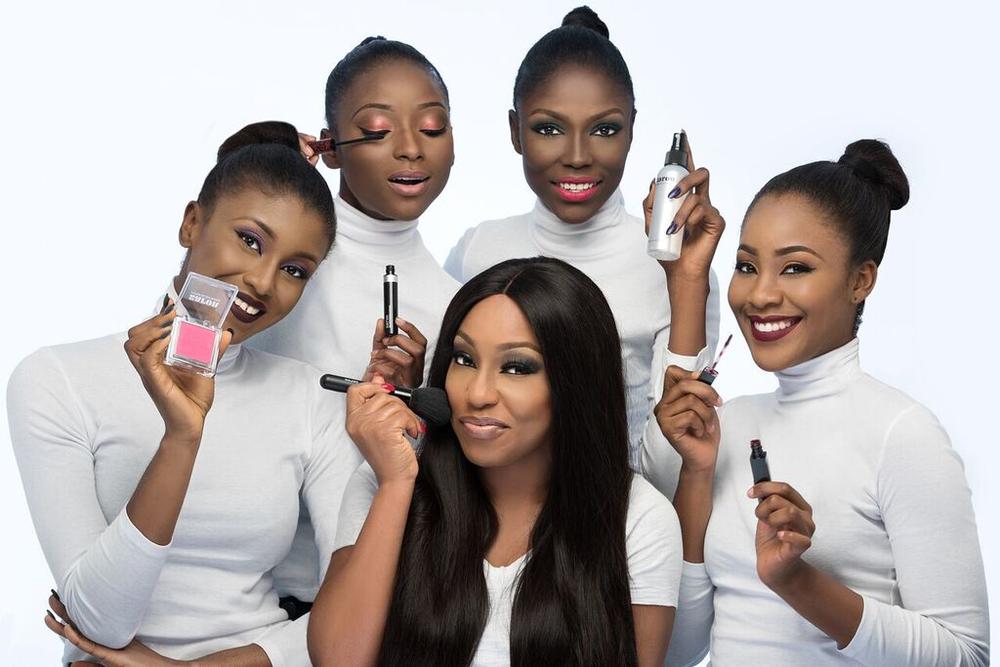 We are loving Zaron Cosmetics' new Ad campaign for 2015/2016!
Featuring their stunning ambassador, award-winning actress & producer Rita Dominic, this year's campaign also features the winners of their online competition as ambassadors for the brand.
The aim of this year's campaign is driven by the need to make women feel comfortable in their inner beauty regardless of their age or skin tone. With vibrant colours, they campaign also shows off new additions to their range of new products, and reinforces their promise to provide a wide range of beauty products at affordable prices, targeted specifically at women of colour.
Now, let's take a look at the stunning campaign images!
Here's Rita!
Check out the gorgeous ambassadors for 2015!
You know we won't leave you without a video! Check it out below;

Photo Credit
Photography: Kelechi Amedi-Obi (Instagram: @KelechiAmadiObi)
Makeup: Zaron Cosmetics (Instagram: @ZaronCosmetics)
Hair: Bernard Smiles (Instagram: @BernardSmiles) & Jerry Plus
Models: Rita Dominic (Instagram: @RitaDominic), Korede Ajasa, Erica Nlewedim, Jemimah Kefas & Thelma Ujuh
To find out more on Zaron Cosmetics, visit their website: Zaron.com.ng | Follow them on Instagram: @ZaronCosmetics