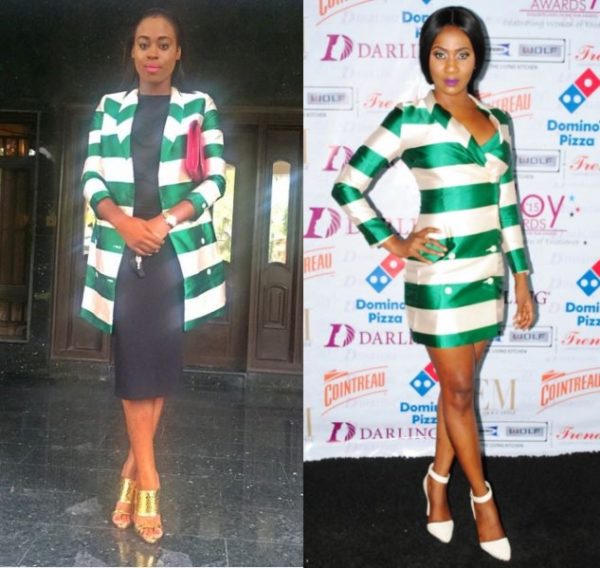 Hi BNers,
We've got a fab new edition of our BN Pick Your Fave for you today – and in this edition the two stylistas definitely give the outfit their own personal touch.
We have music star Toni Tones and blogger/stylist Zina Anumudu rocking a blazer dress from TNL designs.
The Look
The TNL green and white blazer dress features buttons running the entire length of the dress with button holes on both sides to allow you to secure the dress on either side. It has a midi pencil fit and is uber stylish.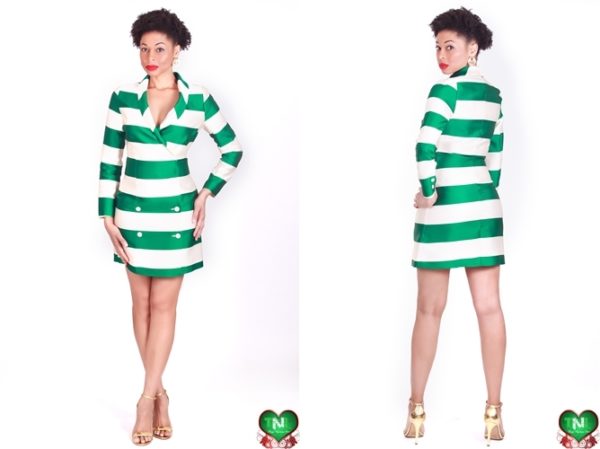 Zina Anumudu
Zina rocked the outfit first a couple of months ago to an event with her mother, Nkiru Anumudu. She styled the blazer dress as a blazer over a little black dress accessorized with gold mules and a pink clutch for more colour.
Toni Tones
Toni Tones rocked the blazer dress a couple of days ago for the ELOY Nominee Party and she kept things simple and accessorized with a pair of white ankle strap heels. She added an extra pop of colour to her outfit with purple lipstick.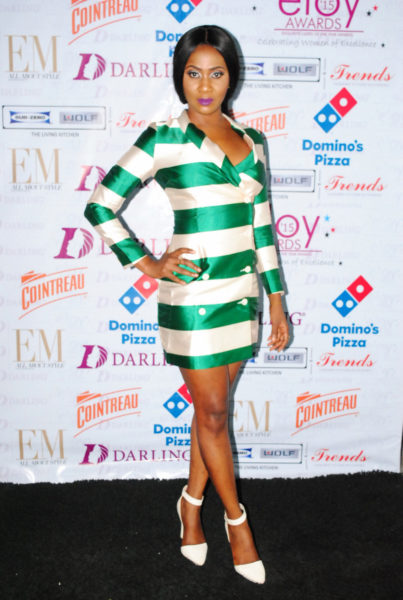 Which look is your fave?
Photo Credit: Instagram – @ozinna