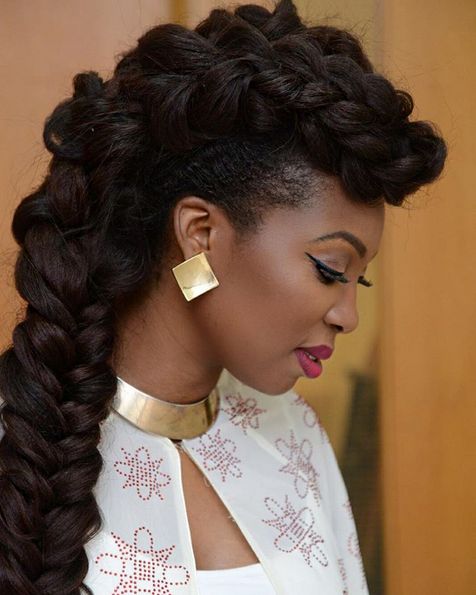 There's nothing like a fabulous hairstyle to make you the talk of the town.
TV star, Bolanle Olukanni is one celeb we constantly have our eye on – she's securing her place as one of the ladies to watch on the red carpet, gives us amazing hair & makeup inspiration and is a joy to watch on the TV screen.
Today, we look to Bolanle for some more inspiration in the world of hair.
A while ago she rocked this fabulous jumbo braid hawk created by Talasa HQ for Yemi Alade's Bland2Glam collection collaboration launch. Going with the theme of the night – 'Capes', she looked afro-chic in a flowing outfit by House of Kaya and her killer braid.
So here's how you can get this look too! Watch and learn from MariaAntoinette as she recreates the hairstyle.

Photo Credit: @Bolinto (Instagram)