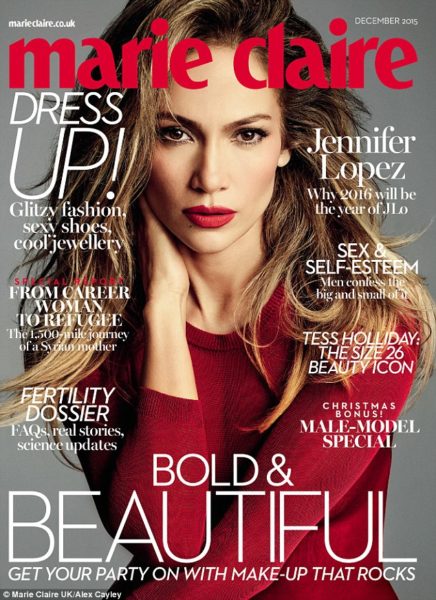 Jennifer Lopez is the cover girl for the December 2015 issue of Marie Claire magazine and in it the pop star talks about some of the big things we should expect from her in the coming year.
Marie Claire also explains why 2016 will be the year of JLo.
Read excerpts from her interview below.
On her raunchy video with Iggy Azalea: I wanted it to be beautiful and sexy, not sexy and raunchy. Sometimes when you're younger, you go for raunch, or shock value, but I don't need to do that.
On growing up: I did sexy things but I was always more the good girl who was falling in love as opposed to the naughty girl who was running around.
On choosing her girlfriends over men: I think I realized they were as important – if not more important – when I divorced Marc. I just realized that I had been through that a couple of times and there they still were. Like they say, men come and go, but my girlfriends are always there for me.
For more from JLo visit marieclaire.com