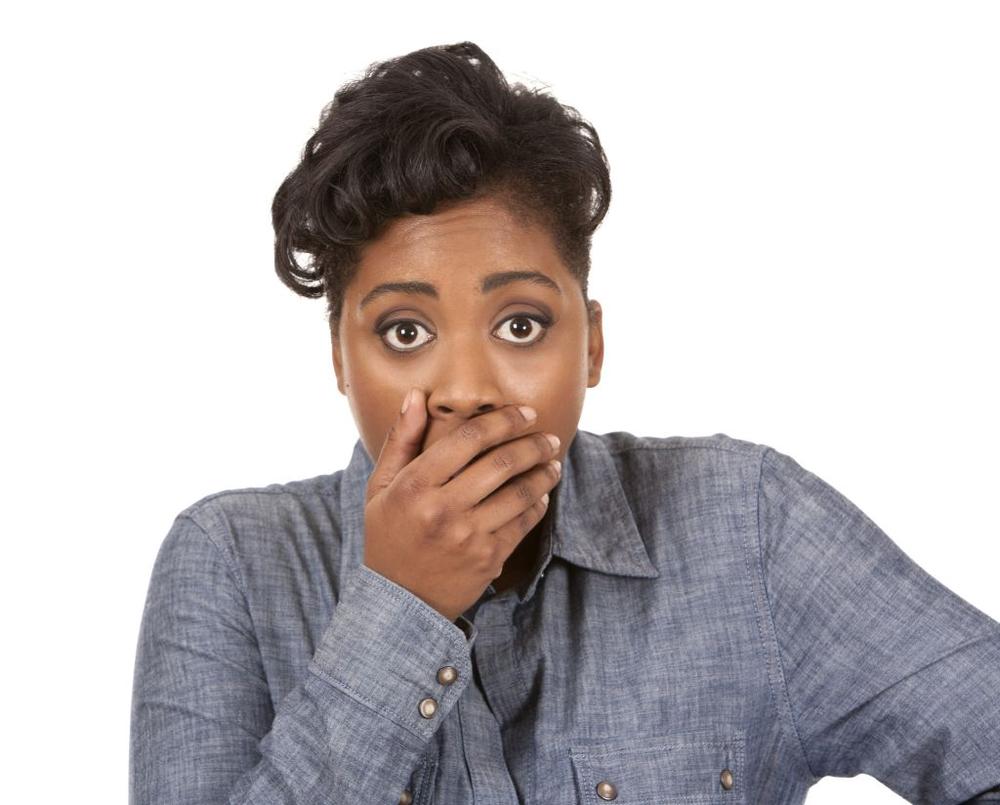 When it comes to hair care, we all know the hair salon can be a hazardous place. From the chemicals used is transforming dirty and 'due' hair to clean and relaxed tresses, to the salon attendants who put their health at risk applying these chemicals with their hands and inhaling all types of fumes. Beauty comes with many risks.
One of the most debated topics in the beauty industry now is the eradication of harmful hair relaxers. There have been many studies carried out that show why relaxers are harmful to the human body, but a new study we came across shows just how harmful relaxers really are.
A Nigerian Environmental Justice Research Coordinator for Black Women for Wellness – Teni Adewumi, has claimed that not only does using chemical relaxers lead to Asthma & Hair Loss, but it can also cause Uterine Fibroids, Dermatitis (inflammation of the skin e.g: eczema) and even Miscarriage.
According to a survey she conducted at African American salons in Inglewood, California, Teni discovered that most of the attendants complained of the same health concerns (listed above). Veteran hairstylists explained how they usually experienced symptoms whenever they worked with relaxers or other chemical hair straighteners. This has lead them to switch to working with natural styles instead.
Studies dating back to the 1980s show that stylists are at a risk of a range of chronic occupational health conditions including skin and respiratory diseases and adverse reproductive problems. And toxic chemicals found in hair straighteners and glue like formaldehyde, styrene and trichloroethylene can lead to cancer, liver damage and dermatitis.
The publication, TheAtlantic.com, had a chat with Teni to find out more on her survey and her ambition towards making beauty salons safer for the people, especially women.
Teni told The Atlantic- "When we held focus groups with salon workers, we found these stories of lack of education on chemical exposures and chemical-related health problems." "Even though they had all gone to beauty school, there was just really no training around what these products could do to your body and to your reproductive system."
This is in light of a lack of studies when it comes to more "ethnic" products targeted at women of color. According to Alexandra Scranton (Director of Science & Research, Environmental Organization, Women's Voices for the Earth) there are certain gaps when it comes to clinical research that source from gender and race. These gaps especially affect women of color.
"I could find almost no studies on salon workers who either are women of color or work with women of color, and work with the different products that are marketed to women of color—the hair relaxers, certain kinds of dyes, the hair glues for extensions." "These are some of the products that seem to contain the most toxic chemicals, and no one has studied them." Alexandra commented.
Here are 3 things we learned from the article that are key to note;
– When it comes to ingredient listings on the back of products, the word 'fragrance' can stand for a number of chemicals no one has studied yet.
– The Natural Hair movement has made a dent in the demand for chemical straighteners between 2008 and 2013. However, according to a 2013 Nielson report, African American women spend nine times more on 'ethnic hair and beauty aids' than any other group of women.
– Salon workers are most at risk when it comes to hazardous health conditions in the beauty salon.
Teni and Alexandra are still working towards making beauty salons a safe place for women and men to visit and leave with their health intact. But it doesn't end with them.
You too can talk to your hair stylist and local salon to educate them on the need for better working conditions for those who visit and work there. Their health should not be cost of the job.
Read the full article on TheAtlantic.com.
Photo Credit: Dreamstime | Citylab.com | BWWLA