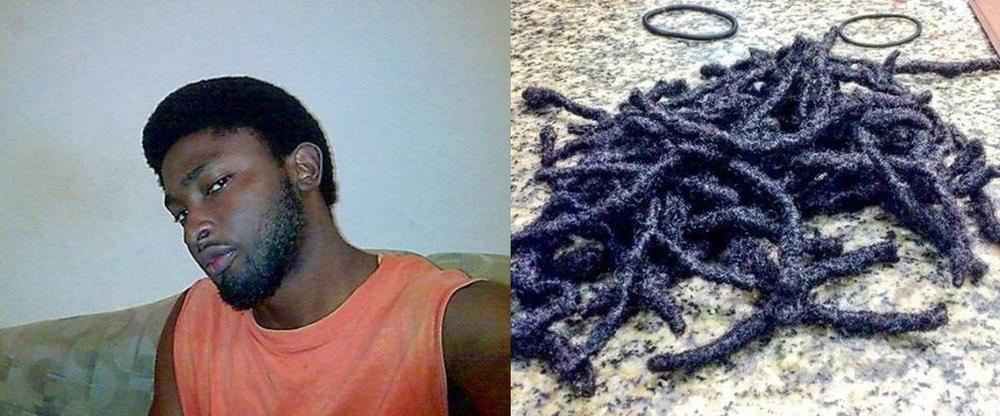 So it looks like Uti Nwachukwu has cut off his locs…or maybe not.
Earlier on today he posted a photo of cut locs on a table asking – "Anyone have an idea of a centre in Nigeria that I can donate my hair to? So they can make a wig with it for a cancer patient going thru Chemotherapy and experiencing hair loss. Suggestion pls."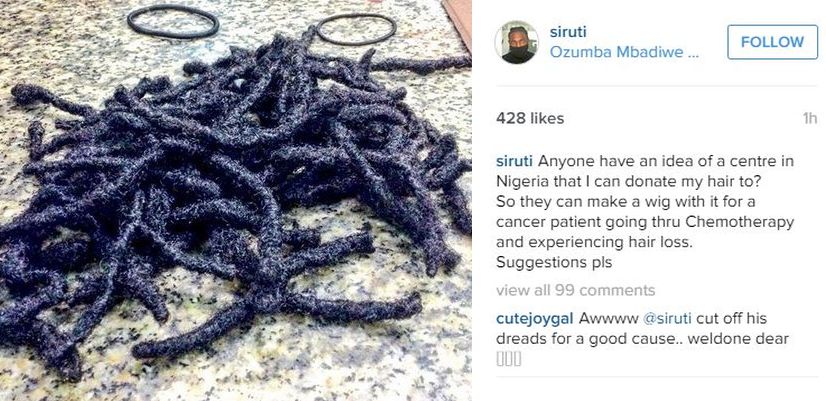 Some of his followers think he's "pulled a Gbenro" and cut his hair off, but his next post made us think twice. He posted a photo of himself with a 'fro and asked if it is a "New Look Thursday or #TBT".
He looks pretty different, and we all know lighting can make anyone look different in photos. So we want you to sound off – do you think this photos is a throwback of Uti or has he got a new look?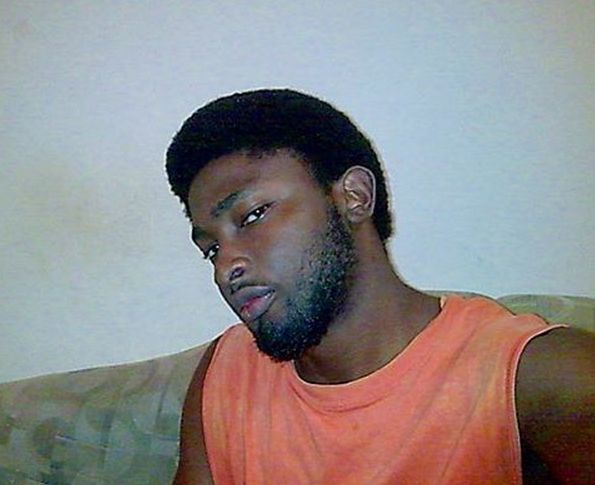 ***
Update!
If you voted that the photo above is a throwback, then you were right! Uti posted this photo hours later informing his followers that he only got his locs reduced in length.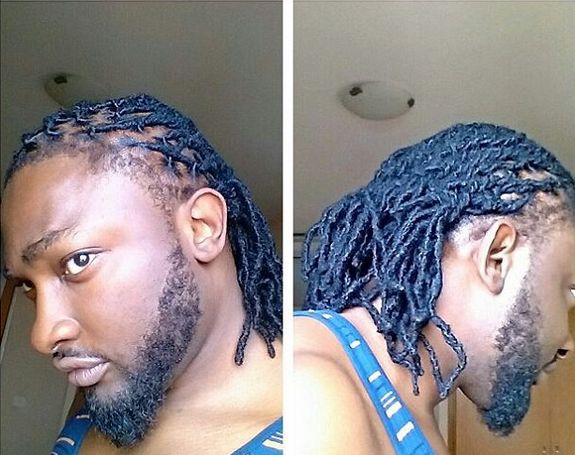 Photo Credit: @SirUti (Instagram)