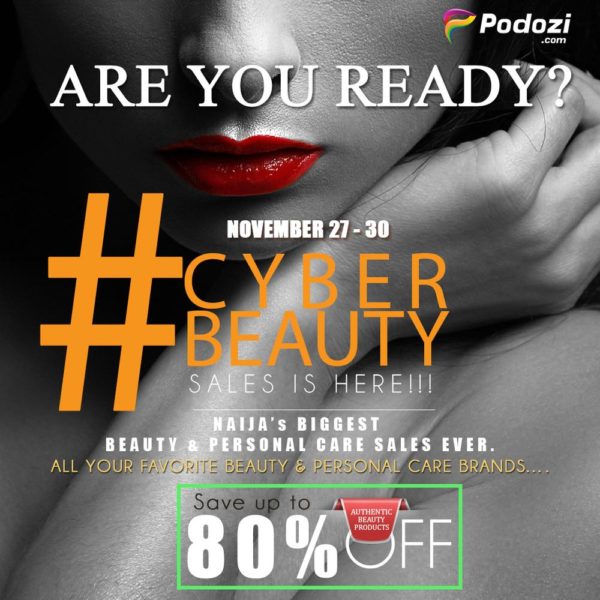 It's 2 days to go to the biggest thing happening for lovers of authentic makeup and personal care lovers this weekend in Africa. Don't fuss if you missed out on shopping for your favourite makeup products over the weekend. It's bound to be madness, as the Podozi team is unleashing beauty mania this Black Friday!
You wouldn't want to miss out on the offers they have.
Save up to 80% discount in sales on Beauty and Personal care product! That's madness… Yes Beauty Madness! Start adding to your cart against the big day….
7 Smart Reasons You want to be a Part of this:
Authentic Beauty Products from 46 top beauty brands
Free shipping within Lagos for items over N5,000 and outside Lagos for Items over N10,000
Payment on Delivery (POD) within Lagos
Home and Office Delivery
Pre-Order for items before the Madness
Smart Cart Savings- Get instant reward on every N1,000 you spend
Massive discount across all category at prices you won't find anywhere else
Be Beauty Smart; Shop Podozi.
Follow the buzz on Social Media: Facebook: www.facebook.com/podozi | Instagram: @mypodozi | Twitter: @mypodozi
________________________________________________________________________________________________
Sponsored Content