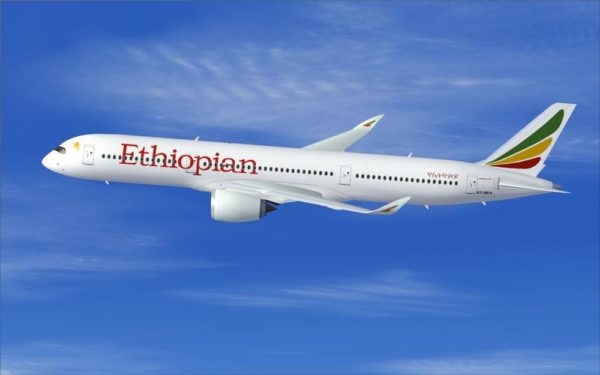 A Sudanese Muslim man  was detained after attempting to choke a Jewish man to death on an Ethiopian Airlines flight last week Thursday.
According to Daily Mail, trouble arose when the attacked realized he was seating behind a Jewish, Israeli man 30 minutes into the flight bound for Addis Ababa.
He then allegedly lashed out at the victim, 54-year-old Arik – striking him with a metal food tray and screaming 'Allah Akbar' and 'I will slaughter the Jew', reports state.
"Only after a few seconds, just before I was about to lose consciousness, did I manage to call out and a flight attendant who saw what was happening summoned her colleagues, " said Arik. He also stated that during the attack, he called on other passengers to join in attacking him.
The report further states:
"Aside from the staff on board the Chad to Ethiopia flight, the only other person who came to his aid was a Lebanese passenger. He said once they overpowered the attacker, Arik was sheltered at the rear of the plane while his attacker was guarded."
Speaking on the incident, a spokesperson from the airline said that the attacker showed no signs of violence when boarding the flight in Chad.