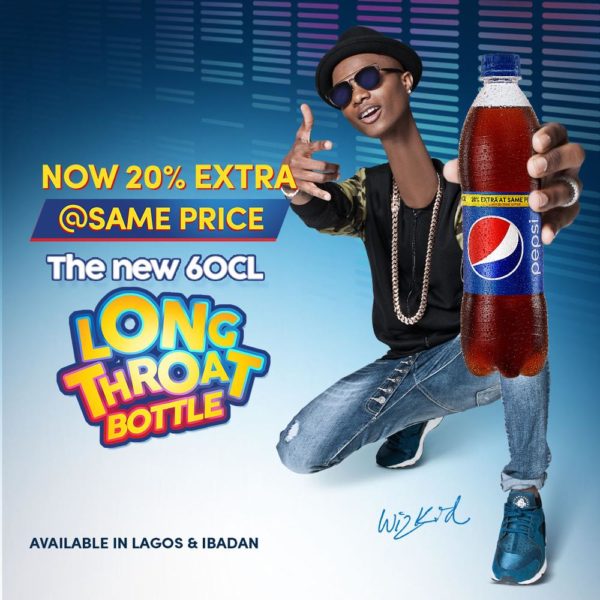 Remember the popular Twitter campaign #ThingsILongThroatFor? Well, turns out it was a smart launch for the reveal of the new 60CL Pepsi bottle, AKA The Long Throat Bottle.
Wow! The campaign set Twitter on fire! Nigerian celebrities like Wizkid, Tiwa Savage and Seyi Shay went on Twitter to announce the things they "Long Throat" for!
Well, the new 60CL Pepsi bottle is not only now 20% bigger than the previous Pepsi bottle, but it also still retails for the same price. So it contains even more for those who thirst for longer refreshment, longer satisfaction and longer enjoyment! This increase also applies to Mirinda, 7UP and Teem.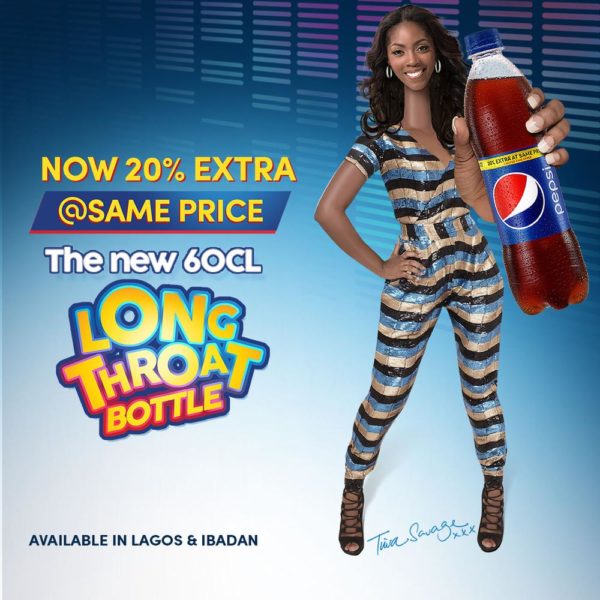 Pepsi Long Throat Bottle! A smart and refreshing offer from Pepsi Nigeria!
Watch the new Pepsi ad below featuring the stars with Long necks.
Oh okay! So the long necks are just a funny way to show just how much they want and "Long Throat" for more and more Pepsi! How cool!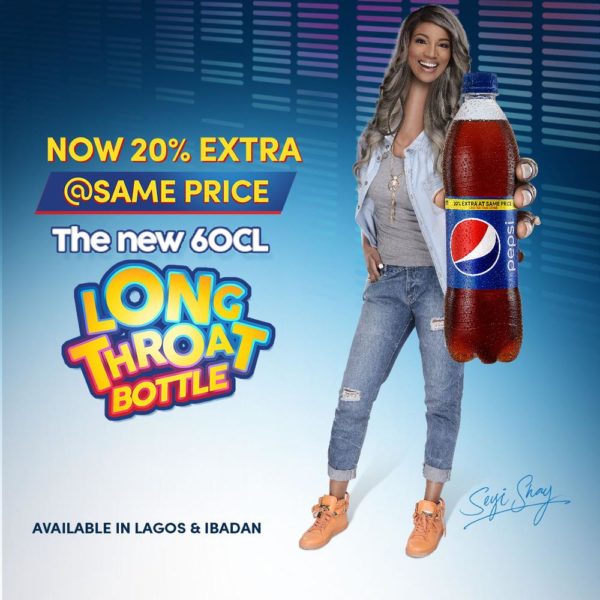 ________________________________________________________________________________________________
Advertorial– Sponsored Content