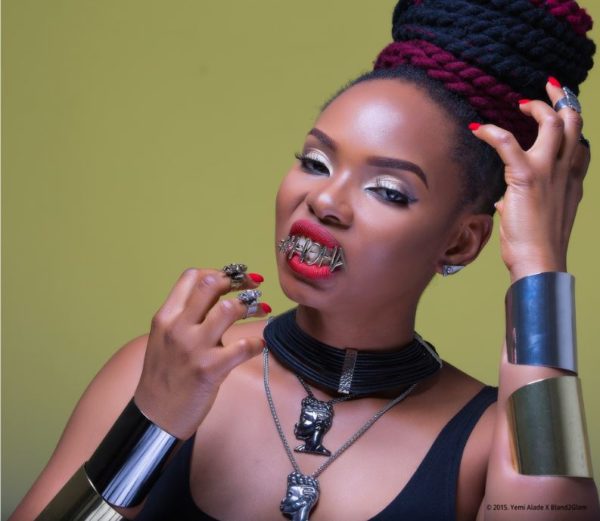 Yemi Alade launched her collection in collaboration with online jewelry atelier www.bland2glam.com.ng.
The music star has released the look book for the collection and we love it!
Inspired by the Afropolitan and eclectic fashion leanings of Yemi Alade, the collection includes distinctively and ingeniously crafted pieces all done in antique brass, antique gold, gun metal black, leather, antique silver and more. Christened the Yemi Alade Collection, it is targeted at today's urban, fearless and fun-loving stylistas.
According to the Creative Director of Bland2Glam, "With this collection, there is a touch of the dynamic, high-spirited woman Yemi Alade is. From the fearless Kingpin set to the cupid-like romantic 'Stay Smitten' set, you will find pieces that reflect the inimitable dynamism of today's African woman"
The collection includes a piece inspired by Yemi's breakthrough hit single; 'Johnny' and her signature word #HOHA.
Take a look!
Photo Credits
Photography: @chyder5
Styling: @ozinna
Product Photography: @efzibakomolafe
Make Up: @ifepinkies
Hair: @bernardsmiless