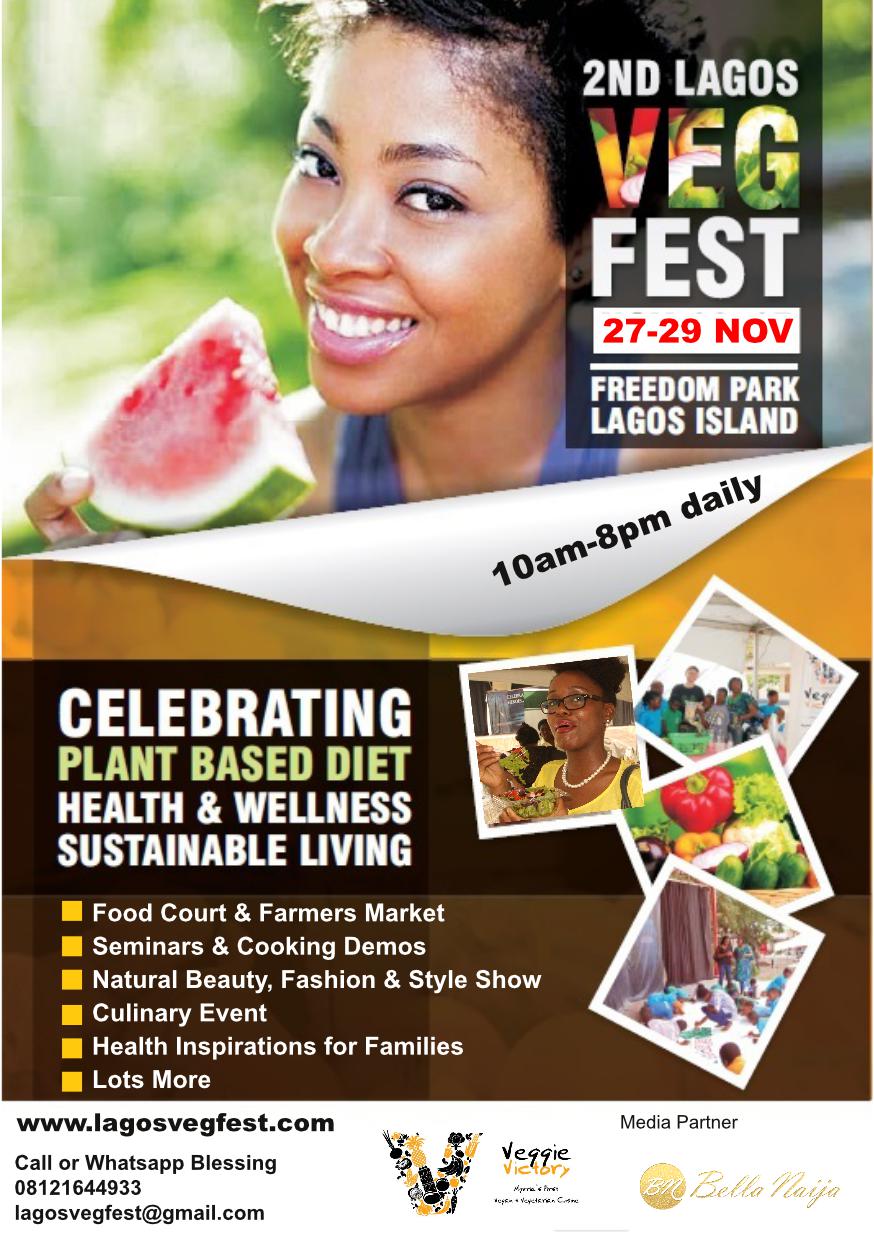 For the second time after last year, the 2015 edition of the LagosVegFest at Freedom Park in Lagos Island is coming up on from the 27th to the 29th of November 2015.
At the LagosVegFest, we bring together people who have dedicated their lives to a healthy, delicious and sustainable living.
At the heart of the Plant Based / Vegan Festival is the exhibition featuring over 20 stands with health, green, sustainable products and services. The Speakers' Forum will be the dialogue platform for all topics around a healthy lifestyle.
Date: 27th, 28th & 29th November 2015
Venue: Freedom Park, Lagos Island
Time: 10AM to 8PM
Contact
Website: www.lagosvegfest.com
Twitter: @LagosVegFest
Facebook: www.facebook.com/VegFestNigeria
Instagram: @LagosVegFest
__________________________________________________________________________________
BellaNaija is a media partner for the 2015 Lagos VegFest