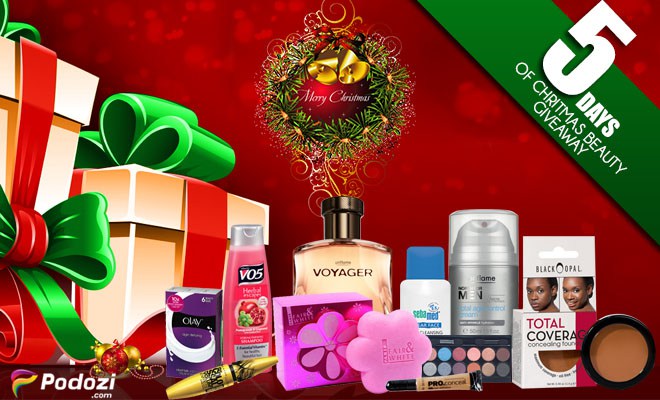 Podozi.com has an exciting message for you.
Here we goooooooo!!!
It's the kick-off to Podozi's annual Christmas Beauty Giveaway.
Christmas as we all know is a season of love and giving; So, in appreciation of life and all the fun we've had together all through 2015. 
We at Podozi are appreciating our customers very specially and have decided that you all deserve two very special gifts this Christmas.
That's right! T.W.O, not just one gift for you our lovely customer this season but 2.
All you have to do is head to www.podozi.com/christmas now and make a purchase of whatever beauty or personal care item catches your fancy!
At Checkout you get your first gift; you will automatically get a whopping 10% price slash (mega savings yeah?) on whatever you have in your cart.
Then sit pretty at home and await your Beauty Box – the fairy Christmas godmother has put in your box a gift you'll love for months to come!
So, what are you waiting for?
Go now to www.podozi.com/christmas to claim your own special #PodoziGoldenXmas Gift.
Hurry now – the fairy Christmas godmother doesn't like to be kept waiting!
Stay Beautiful!
_________________________________________________________________________________
Sponsored Content