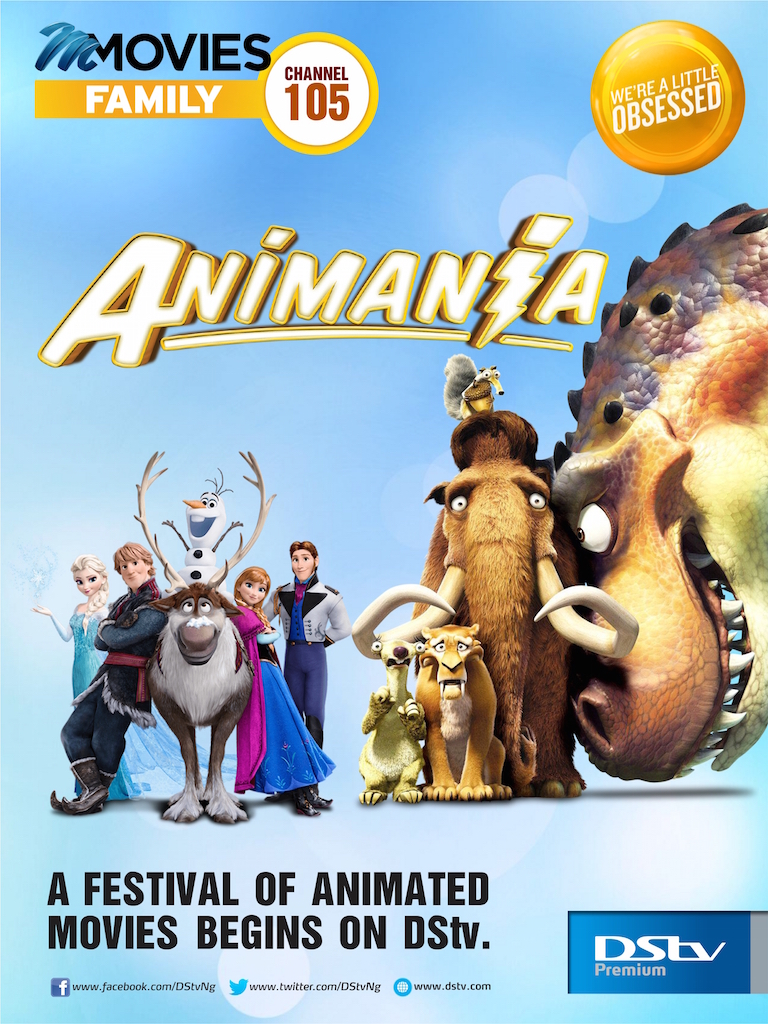 For fans of animated movies, The Animania Festival is here!
From 4th December 2015 till 12th January 2016, DStv will air a non-stop line-up of some of your kids' favourite animated movies on Mnet Movies Family (Channel 105).
The Animania Festival will feature a line-up of exciting movies like Frozen, Finding Nemo, The Incredibles, Ice Age, Cars and more. If you sing 'Let it Go' better than Queen Elsa, want to find Nemo again and wish you were one of the Incredibles, you won't want to miss The Animania Festival. This season is going to be fun for the whole family with the Animania Festival, only on DStv!
The Animania Festival is available to Premium bouquet subscribers on DStv. Subscribe or reconnect now so your kids can enjoy the holiday season with their favourite animated shows.
_______________________________________________________________________
Sponsored Content