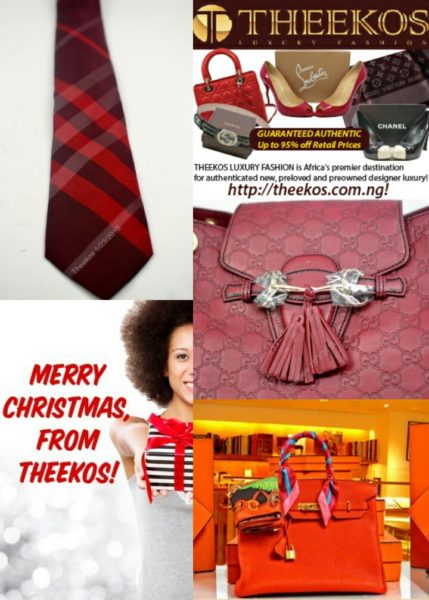 Accessorize with classy timeless Handbags, Shoes, Keychains, Scarves, Belts, Sunglasses and items from our Mens Store and get up to 95% off retail prices!
Our feature premium designers include Chanel, Hermes, Lousi Vuitton, Gucci, Fendi, Prada, YVES Saint Laurent, Givenchy, Tom Ford, Miu Miu, Alexander MCqueen, Burberry, Cartier, Bally, Canali, Christian Louboutin, Manolo Blahnik, Dior, Jimmy Choo and Valentino. All items featured on www.theekos.com.ng are guaranteed authentic.
Merry Christmas and a Happy New Year from Theekos Luxury Fashions!
____________________________________________________________________________________________________________________
Sponsored Content