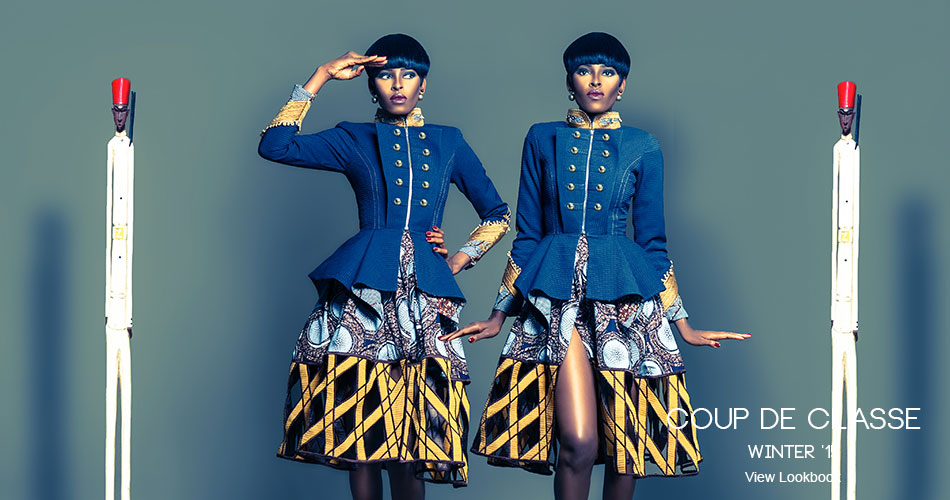 Christie Brown is definitely one of our favourite Ghanaian designers and we are uber-excited about this collection.
Titled the "Coupe De Classe" collection for Winter 2015, we get to see tribal accents, some military inspired pieces, laser cut pockets, envelope pleats and a whole lot of mixed and matched fabrics, not to mention her extravagant neck pieces.
Creative Director, Aisha Ayensu really outdid herself for this one.
On muse duty is award winning model Victoria Michaels, striking killer poses and showing off the collection's fab pieces.
Check it out below;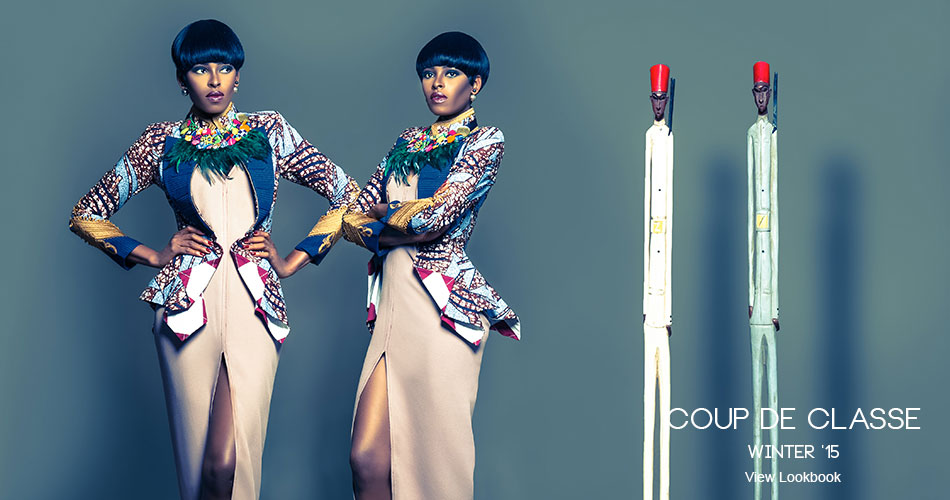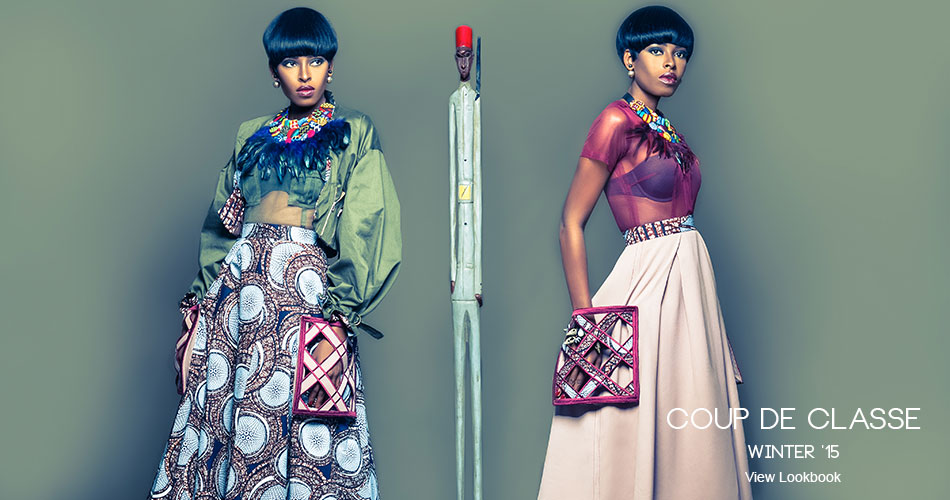 To find out more about Christie Brown, visit their website – ChristieBrownOnline.com.