Wondering what your weight is or how fit you really are? Then go shopping!!!
That's right.
This Season, in a bid to give back to its many consumers, Supradyn is organizing free mini health screenings in major shopping malls across Lagos.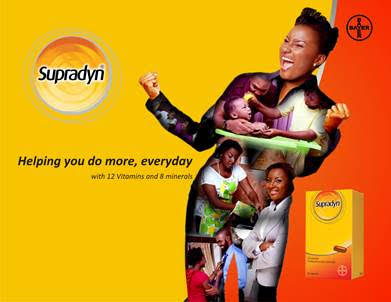 Supradyn which has been recommended by doctors in over 50 countries for over 50 years is a multivitamin with 12 vitamins and 8 minerals. The unique formulation has enriched doses of Vitamins B and C, which are useful in the conversion of food to physiological energy, helping you do more every day – read more about Supradyn here.
The first Mini Health Screening event will be at Surulere Shopping Mall on the 30th and 31st of December.
__________________________________________________________________________________
Sponsored Content