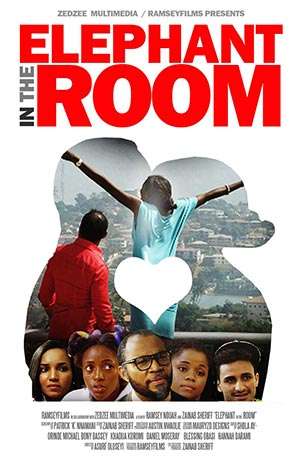 There is a new movie to watch out for in 2016 and it is "Elephant In The Room".
The movie stars Ramsey Nouah who is also the executive producer and ex-BBA housemate, Zainab Sheriff.
'Elephant in the Room' tells the story of a beautiful model, Carolina George who finds it difficult getting a job after returning home from Europe. After several fruitless attempts, the job hunter finds herself in the life of an aging wealthy man with both their lives changing afterwards.
'Elephant in the Room' was written by Zainab Sheriff. The movie also stars Big Brother's Michael Bonny Bassey, Desmond Finny and Daniel Moseray Jr.
Watch the trailer below.