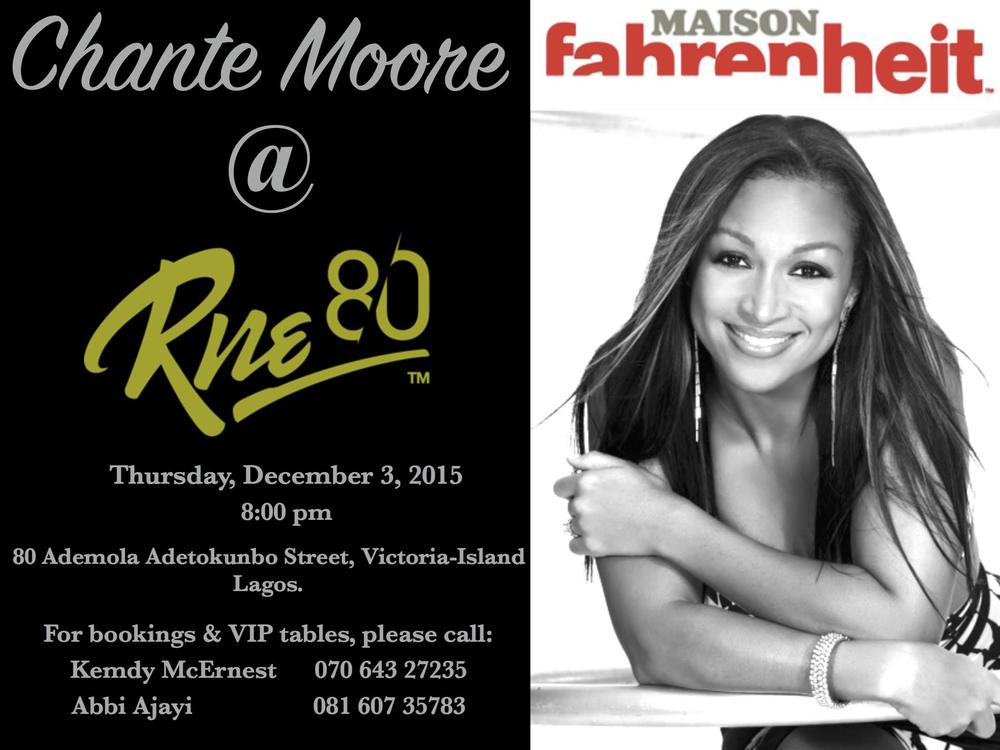 Do you love soulful R&B music as much as we do? If your answer is yes, book your table at Maison Fahrenheit's Rue 80 for tomorrow's special a cappella experience with award-winning soulstress Chante Moore.
Rue 80 is one of Lagos' most sought after spots. With Chante Moore, amazing views of Lagos, tasty food and a wide selection of drinks; it is going to be a great night.
For Bookings & VIP Tables, Call;
Kemdy McErnest – 0706 432 7235
Abbi Ajayi – 0816 073 5783
VIP Table Packages include N100,000 for a table of 2 to 4 | N200,000 for a table of 4 to 6 | N300,000 for a table of 6 to 8
All inclusive of Champagne / Hennessey / Vodka / Platters and mixes for spirits.