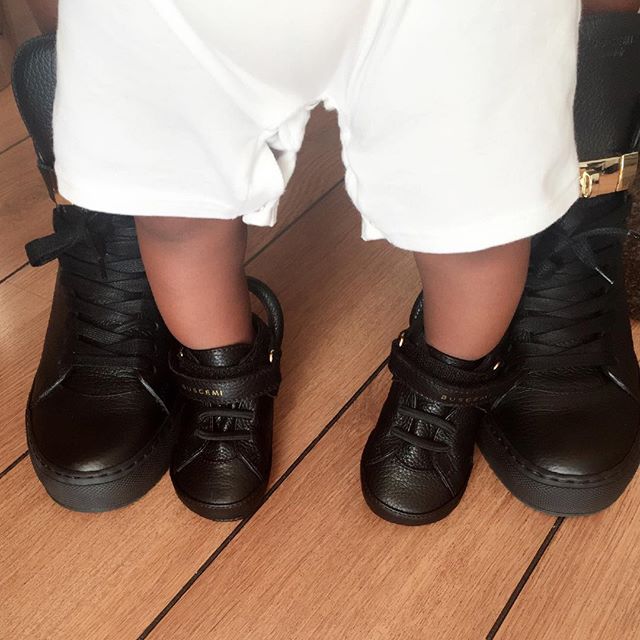 Just this week, BN shared excerpts from Tiwa Savage's cover interview with Genevieve Magazine. In the interview, she explained the reason why her son's photo has not been revealed.
Well that's his dad's decision. Every mother wants everyone to see the picture of her baby. I want everyone to see how cute he is but I understand my husband's perspective too. He is the head of the house so I have to respect his wishes. Eventually we will reveal his face but for now he wants only close family and friends to have the special moment to bond and not share it with the world yet.
Today, Tiwa uploaded a cute photo of she and her son wearing matching Buscemi sneakers. Fans of Tiwa may remember that she uploaded a photo of the 2 pairs of shoes prior to her son's birth so we bet she was excited to rock the pair now that her baby is here.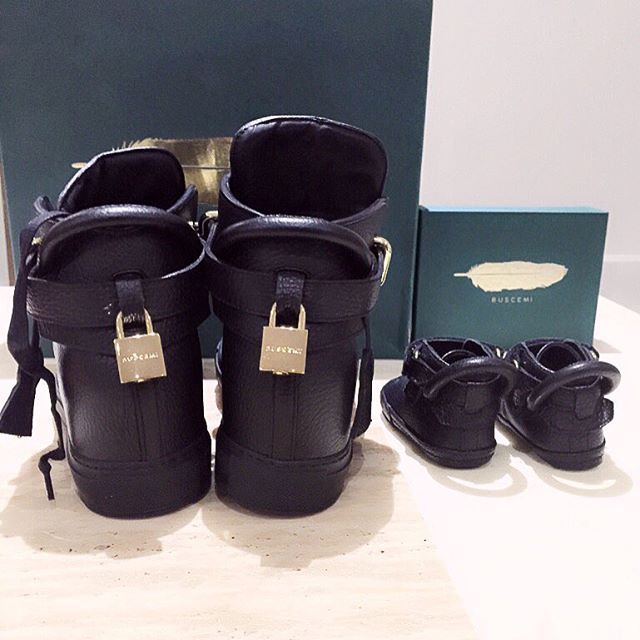 However, a selection of fans were not happy as they deemed it insulting for Tiwa to constantly tease them with partial photos of the baby. Several abusive "fans" went as far as speculating that Tiwa's baby is being hidden for sinister reasons. Right now, there are over 500 comments from fans on both sides of the debate. The topic is also trending on Twitter. While some support Tiwa and her husband's decision, others feel that as their idol, she owes them to share her son's full photo.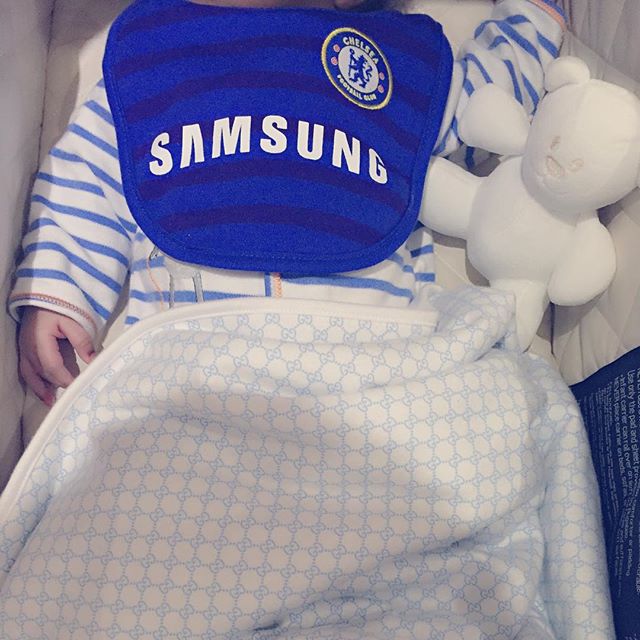 Pro
@sweetpea2k4Reading
tru d comments, dear lord! Pple are so filled with hate! She shows her child or she doesn't, how is it u guys business??? Her child, her business. Come to think of it, when she shows y'all the face, please what will u guys do?? Or how will it benefit ur lives??? @tiwasavage dear ignore comments and do you jare, whenever you are ready.. P.S his legs are cute! ?
@nigerian_melanin
All those out here insulting Tiwa and her baby you should be ashamed of yourselves. So what if the baby has a bow leg you guys are adults and u should know this is predominant in most babies and as he grows it will get better and even if it doesn't all you could do with your sorrowful life was to insult an innocent baby. If a 15 year old girl knows common sense like this then you should be sorry for your life. Tiwa show us your baby whenever you please because they will still have negative comments regardless
Against
@babesnaija
Tiwa stop showing ur son's legs ,am tired of seeing it besides does he have a head
youngfran6
@tiwaSavage what I will just say is that I pray u won't cos a foundational power problem for this your li2 innocent boy,,God has not decided to hid hid him from this earth by letting ur pregnancy cumDown or kidnapin,,,cos wen the hidden power you are proclaiming upon him now by your mouth start to attack his desting,,,den you go con dey trouble MFM GO olukoya,,,,uhmmmm I pray that dosnt happen oooh,,……instead of make una dey pray na hidden power of his mother u dey attach with him,,…I pray u stop saying that ooh,,and start to bless the little boys baby life oooh!!!…I'm one of your biggest fans,,check most of ur comments and see
Choi, dis people don't have Joy "@NaijaTunez: Tiwa Savage heavily ridiculed after posting pic of her child's legs. pic.twitter.com/HJA7odMwVP"

— Bussie (@pikazo_101) December 6, 2015