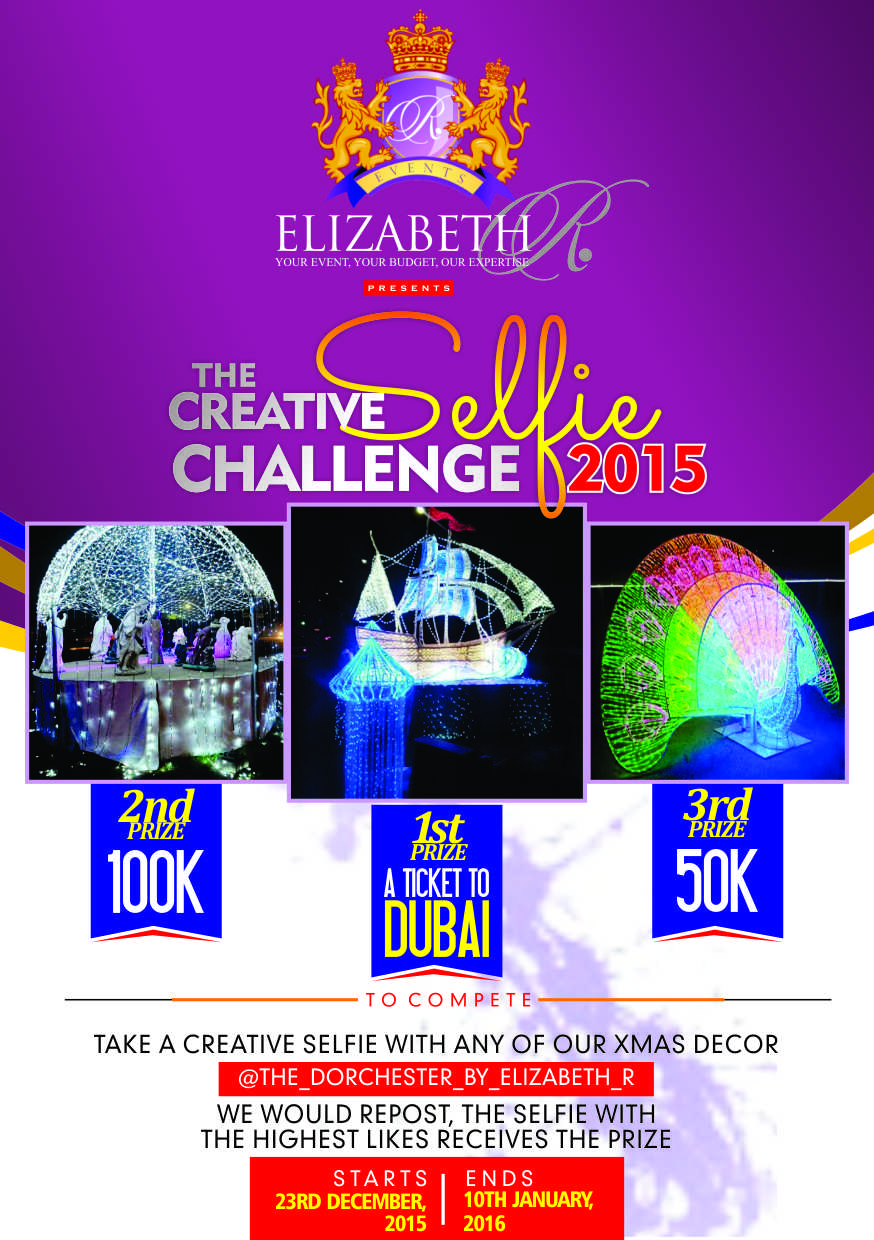 In the spirit of Christmas, the Elizabeth R/Dorchester team is super excited to announce the Creative Selfie Challenge 2015.
To Compete take a very CREATIVE SELFIE with any of our Christmas decor across Nigeria at the following locations
1. Milverton Roundabout Ikoyi
2. Dominos Pizza Roundabout Apapa, Lagos
3. Stanbic IBTC Walter Carrington branch.
4. CBN Abuja
5. Itam Junction Roundabout Akwa Ibom
6. Oba Odeleye Park (Green Park) Abeokuta, Ogun State
7. 'Omo Ogun Ise Ya landscaping, kuto, Abeokuta
8. Ijemido Roundabout Sango Otta, Ogun State.
9. Awujale Roundabout Ijebu Ode, Ogun State
10. Lagos garage under bridge, Ijebu ode, Ogun State
11. RCCG Camp; the 3main entrances and behind the auditorium.
How to Enter
Take Your Creative Selfie in the aforementioned locations
Upload your Selfie on Instagram and tag @the_dorchester_by_elizabeth_r
All tagged Creative Selfies will be reposted on @the_dorchester_by_elizabeth_r
The Selfie with the highest likes wins a ticket to Dubai, 2nd wins N100,000 and the 3rd wins N50,000!
The Creative Selfie Challenge started on the 23rd of December 2015 and ends on 10th January 2016.
People get your creative juices flowing and let the games begin!