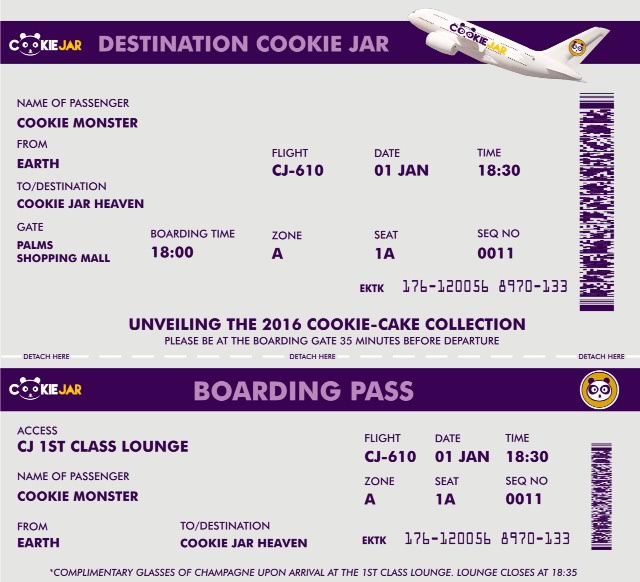 Cookie Jar is really excited to unveil our tastiest collection of cookie based cakes for 2016. We're even more excited to be unveiling our new collection in our spanking new store at the Palms Mall, Oniru, Lagos.
Introducing 10 unique flavours inspired by the greatest cities in the world, take the 'Metropolitan Lagos', made from freshly roasted Nigerian peanut, ground and folded in unsalted butter and a secret ingredient delivering nothing short of a magical experience.
Other cakes include 'Kings Landing', 'Pink Paris', and many more.
Cookie Jar has had a beautiful year and to celebrate and say a big Thank You, we're marking this festive period as a chance to give back. Amongst other things, with this unveiling event, all proceeds from the cake auctions will go to five selected orphanage homes around Lagos.
Come ready to eat, drink, mingle, eat, eat, eat and have your taste buds awakened.
Start your year on a high.
What: The Unveiling of the New Cookie-cake Collection – Destination Cookie Jar
When: Friday, 1st January 2016 at 6:30pm
Where: Cookie Jar Store, Palms Shopping Mall, Oniru (next to KFC)
**Boarding begins 35 minutes before take-off. Champagne for VIP passengers boarded before take-off**
________________________________________________________________________
Sponsored Content