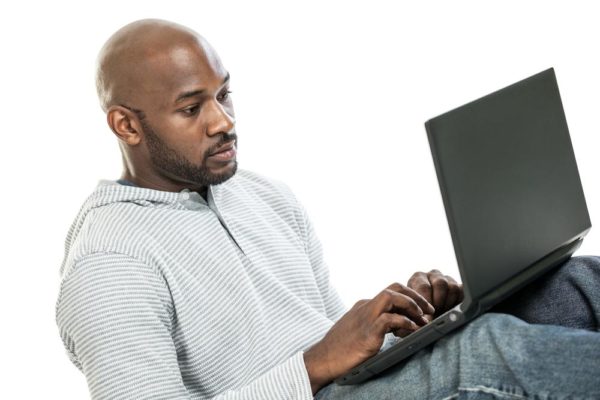 It goes without saying that we have all experienced terrible even nightmare customer service.
However we all know that, excellent customer service is the key element required for a successful business. It attracts and retains more customers which has a direct impact on the bottom line; by increasing profit. Then why do a lot of businesses get this so wrong ? Some wrong customer service practices are;
Not respecting your customers – This is true given our cultural terrain. Everyone wants to be respected, more so your customers who want to spend 'their money'. You've probably heard that phrase before. A business owner that doesn't treat his or her customers with respect is doing nothing other than suffocating his or her business. No one will patronise such business.
Thinking you don't need all customers – I have heard of business owners who tell customers to 'leave my market if you no wan buy'. This is just wrong on so many levels. No Naira is too sacred for your business. You need to ensure no customer leaves without buying from you. You need all customers.
So as a business owner, how then can you step up your customer service game and offer the best to your customers? Your customers deserve the best, so does your business. The two key paths for implementing outstanding customer service can be broken down into Orientation and Practice.
Orientation – this is changing your perception as a business owner. If it is right in the head, then it will be right in practice.
See your customers as kings – the treatment given to kings are beyond ordinary. Kings are pampered and they enjoy the lifestyle ordinary men will never enjoy. Similarly, customers should be treated as the kings they truly are. This ensures loyalty and future patronage.
See your customers as the "heart" of your business – if they are the heart of your business, then customer service should be the lifeblood. Customer service is the lifeblood of any type of business particularly retail businesses, this definitely goes without saying. You can't separate the heart from the blood otherwise… You get the drift.
See your staff as kingmakers – if your customers are kings, then those who deal with them and serve them must be kingmakers. A customer service assistant with a terrible attitude will 'spoil your market' for sure. No business owner wants his market to spoil!
Practice – these are the practical things you need to put in place as a business to ensure an excellent customer service is delivered to your customers. You want to get it right!
Have the right recruitment processes – You certainly need employees who have their heads properly screwed on. What do I mean by this? Simply put, you need employees with the right attitude and who are the right fit for your business. At PrognoStore, we normally employ a three-way approach.
Clear customer service policy – What is written down is never in doubt. This also ensures your employees know what you and your business are about. It can be as simple as "The customer is king". Having a policy also means you have a platform for training your employees.
Regularly train your employees – To deliver the right customer service to your customers involves training your customer service staff regularly. It sure involves training and re-training. I will do a separate article on employee training in a future post.
Perform employee appraisal – This should be in line with the training delivered. You can't train your employees without assessing whether they know and do the right thing or not.
Obtain customer feedback – How do you know if you are delivering an excellent customer service or not? You can do this by observation (observing your customer service assistants when serving customers) or by obtaining feedback (you obtain feedback from your customers on how well they have been served and how best they can be served).
Having the right policy in place certainly works but it works better when everyone knows what it is all about. You need to arm your customer service assistants with the right weapons; right information, right training, right reward, to mention a few.
Are you a business owner? Do you agree with the points enumerated above? Do you have other excellent customer service practices not mentioned above? Always keen to have your views in the comment section below.
P.S Don't forget that you can still get the free 60 days offer to PrognoStore. PrognoStore is Point-of-Sale software for small business which helps you sell your goods/services, track your inventory and gain insight to run your business. It's all you need to run your small business. Simply go to www.prognostore.com/signup and enter Free4Bella for promo code to get 60 days free.
Photo Credit: Dreamstime