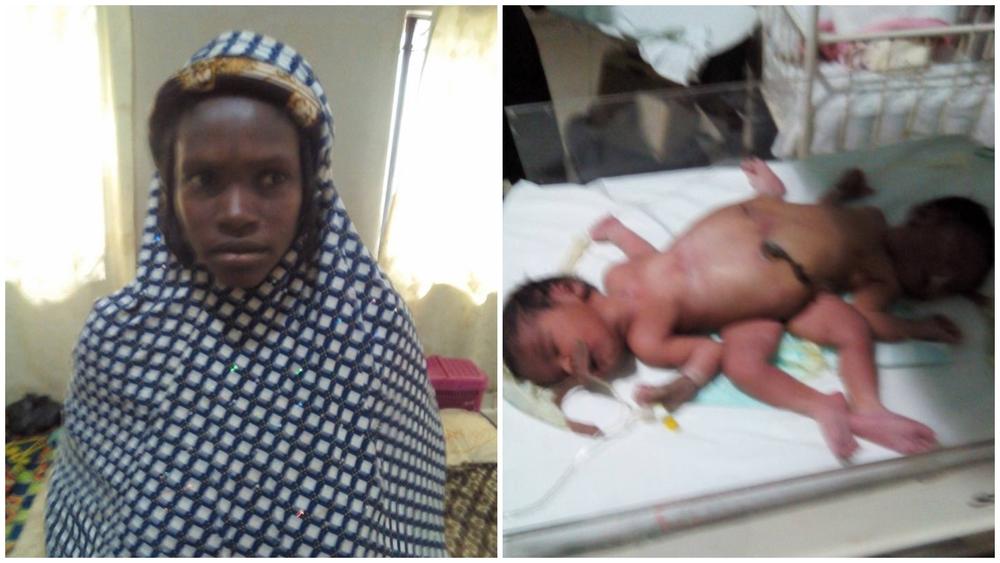 Conjoined twins have been born to a young Fulani nomad mum in Bauchi State.
The twins were born at home in in Tondo of Miya in Ganjuwa Local Government Area and brought to the ATBU Teaching Hospital in Bauchi. Their mother Adama Sani is young and poor, therefore she needs all the assistance she can get.
BN has reached out to the ATBU Teaching Hospital and requested for account details to enable us make a donation. We encourage you to help if you can.
If you can also assist with specialist medical expertise, we are sure it will be welcome. Click HERE for contact of Hospital's PR representative.