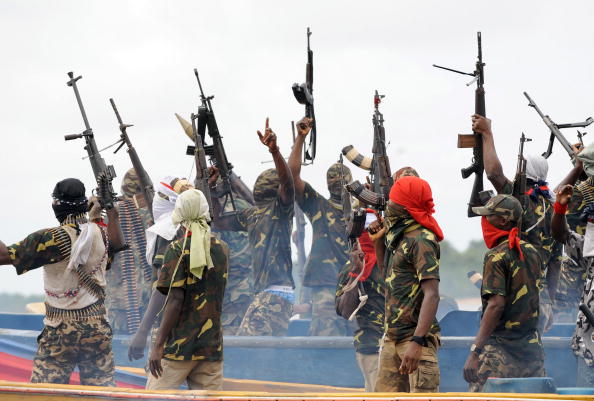 This past week, several reports confirmed the Escravos – Warri – Abuja – Lagos pipelines, the Abiteye flow station and Sagara to Chevron pipelines in Delta State were bombed. The attacks started on Thursday and are still taking place.
Vanguard reports that it can cause another inter-ethnic war, and the military has been deployed to fish out vandals from villages.
Attacks  on oil installations in Delta State entered  the third day, yesterday, as  militants blew-up major crude oil and gas pipelines to the Chevron Nigeria Limited, CNL, Tank Farm in Warri South West Local Government Area of the state.

Blown up on Friday night was the main crude line from Makaraba through Otunana and Abiteye to Escravos while  Olero to Escravos gas line was attacked in the early hours of yesterday.

Earlier on Thursday, the Escravos – Warri – Abuja – Lagos pipelines came under attack. The Itsekiri raised the alarm, yesterday, that the attacks could metamorphose into another Ijaw-Itsekiri war.

These acts of sabotage are coming at a time when global crude oil price continues its downward move.

The military, yesterday, deployed army and naval personnel in the creeks of Delta State to contain the militants.
Now Governor Ifeanyi Okowa of Delta State has condemned the attacks in a statement released to the press today. The governor is disappointed as only last week, his administration held a stakeholders summit against vandalism. Vanguard reports,
"These attacks should be condemned by all well meaning Nigerians, particularly compatriots from Niger Delta. This is an attack on our soul. The state is bleeding again and its implication for the economy and image of Delta state grave", he said.

The governor noted that only last week, his administration hosted a stakeholders' summit on the effects of the vandalism of oil and gas facilities in the state; where the various arms of the security agencies, the oil and gas operators and the host communities converged to brainstorm on measures to stem the activities of vandals. He noted these attacks, coming just few days after the summit, was not a good way of reciprocating the good intentions of his government and the enormous resources that are being invested in turning around the fortunes of the state.

He called on community leaders and youth groups to resist any temptation to be drawn into these nefarious activities as this might jeopardize the on-going intervention of federal government, in the lives of the youths, through the Amnesty Office.

"Do not be part of this crime and refuse to listen to any leader or politician who would want to pitch one ethnic nationality against the other as a result of these incidents. The destruction of oil facilities is purely criminal and we reject attempts to label it otherwise," the Governor observed.