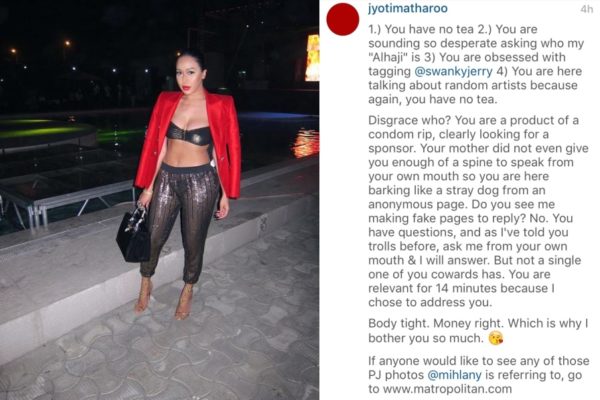 There has been quite a lot of drama on Instagram in the past couple of hours after social media publicist Bizzle Osikoya posted this on his page:
…the resulting drama started when an anonymous user (@mihlany) called out socialites, the Matharoo sisters. One of the sisters, Jyoti Matharoo, didn't let the comment slide and returned words hit after hit with the IG user.
The comments between the two of them generated quite a buzz and that photo has garnered over 300 comments so far with the topic spilling over to Twitter.
See the exchange below.
**Please note the use of language some might deem offensive.