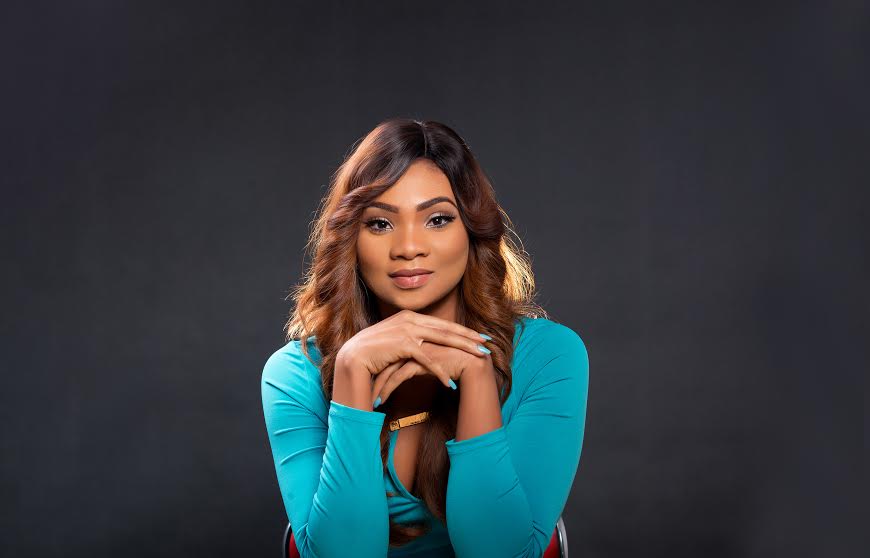 Just like a lot of other makeup & beauty lovers, I'm a bit of a hoarder. I'm always trying new things, and I fall for amazing product reviews pretty easily.
But also like most beauty lovers out there, I have products that I constantly use and will always purchase over and over again. And I'll be sharing them with you today.
These 5 beauty products listed below are the ones I've been using for a while and have never failed me. Some are high-end and others are just regular brands. But they are all my must-haves at the moment.
Read on to find out what they are;
Anastasia Beverly Hills Brow Wiz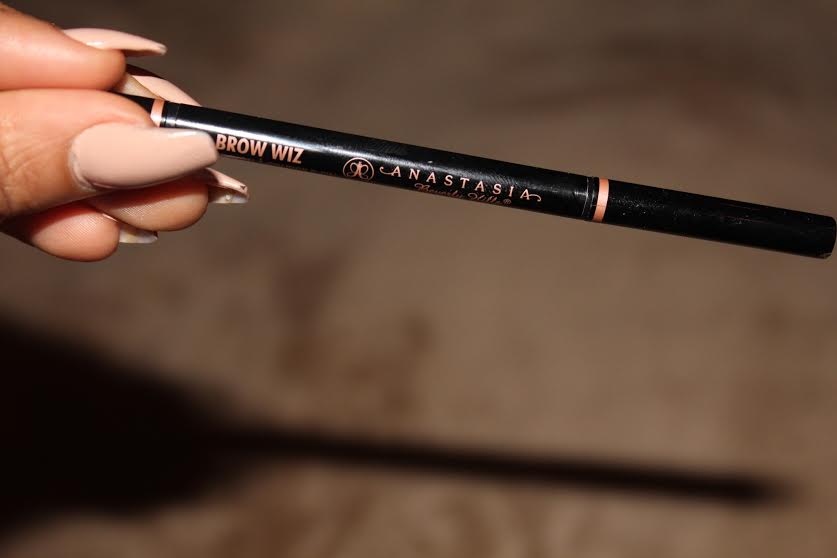 This is my absolute favorite brow pencil. I've tried other ones, but this one by Anastasia Beverly Hills is a winner. My brows are dark brown, very full and thick so I always have to make sure my brow pencil matches my brow color or at least is close to it. The Dark brown shade of this pencil is perfect for me because it allows me outline and shape my eyebrows without giving me a harsh look.
The pencil tip is super-small and very precise; every stroke looks like an eyebrow hair, and it makes my brows look more natural. The small spoolie brush on the other end is great too, because it's the perfect size for eyebrows.
If you're someone that fills in or outlines your eyebrows almost every day, I recommend trying out this product.
Wet & Wild Comfort Zone 738 Eye shadow Palette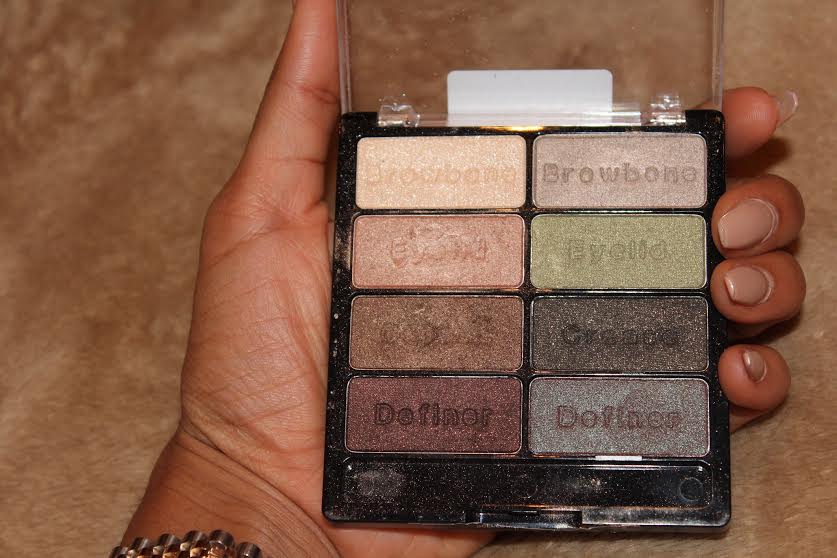 I love this eye shadow for many reasons, and the price is just one of them. It is full of neutral shades and makes life easy for people who are new to applying eye shadows.
My favorites are the bronze shade on the left, the reddish brown copper definer shade along the left, the dark sage green on the right as well as the goldish green shade on the right. I also like the blue duo chrome shadow on the bottom right but I don't really wear blue eye shadow. It is actually very similar if not exactly the same shade as MAC's blue brown pigment.
All of the shades in here are very buttery and pigmented. They last all day over primer and give me 'LIFE'. I'm definitely obsessed with eye makeup so I love this palette. I travel everywhere with it, but I make sure I package it properly because I know it can break easily. I have a lot of single MAC eyeshadows, but whenever I am in a hurry, I just reach out to this palette without even thinking.
I recommend this to people who love neutrals but want to experiment with a bit of color without being too over the top.
Nars Radiant Creamy Concealer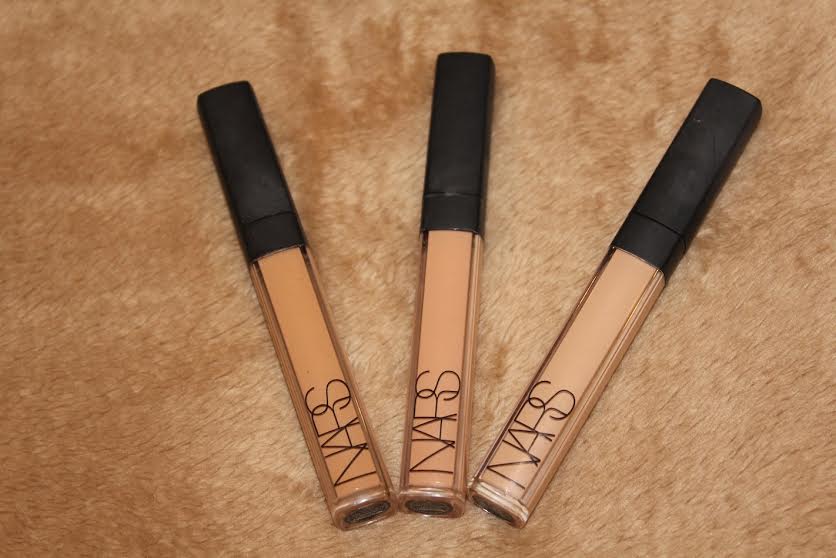 A good concealer is always a necessity. Sometimes I find that concealers are too greasy or watery, both of which are never good. But this one is long-wearing and very opaque; you don't need to use much to cover up imperfections.
I use this as an under eye concealer and to highlight. I always use a setting powder on it when I use it under my eyes. I find that very few concealers work well as an under eye concealer, but this one is an exception. I love it so much that I have it in 3 shades – Caramel my actual concealer color, then Biscuit and Ginger to highlight…it's the best concealer right now for me and I absolutely cant do without it.
Anastasia Beverly Hills Illuminator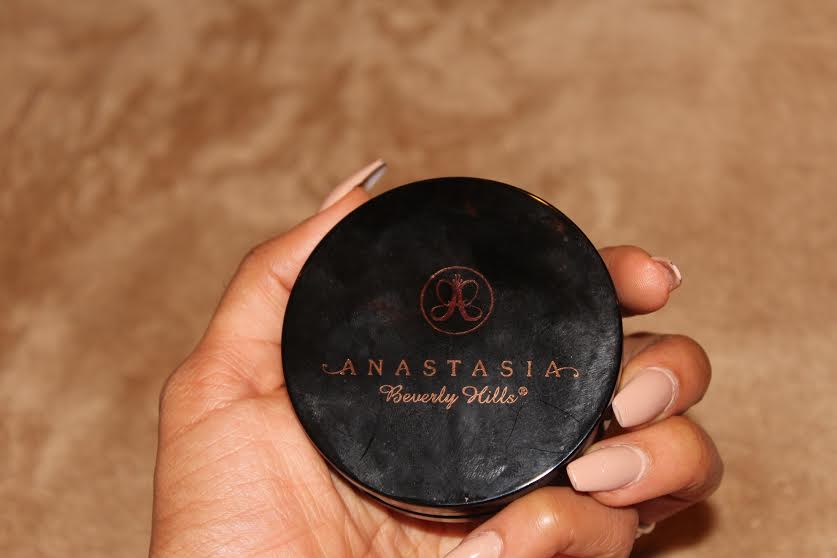 These highlighters are amazing! I have always liked highlighters but struggled with getting one that was perfect for my skin tone. They're wither too gold, too shimmery or just not right. But when I tried the shade Peach Nectar & it was a match made in beauty heaven…I wanted to go to bed with it daily.
It's so smooth and looks beautiful on my skin & it doesn't emphasize pores at all. They come in 4 shades Starlight, So Hollywood, Peach Nectar and Rivera. They are all very pigmented and I am not a fan of strong obvious highlighters, but with these you can make a strong highlight or sheer it out for a subtle glow. They did an amazing job with these. It's my favorite highlighter I have so far.
Yves Saint Laurent Mascara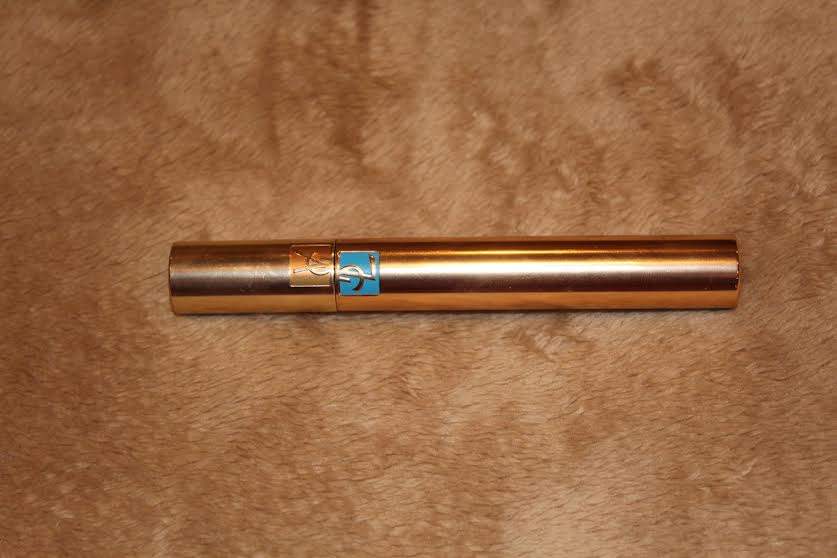 I am obsessed with lashes. I wear falsies most times when I have an event to attend, but on a regular day I just use mascara. I love this mascara so much I've bought it at least 7 times in a row now. I have to say that it is one of the best mascaras that I have ever used.
The brush is not huge like many others but surprisingly it coats each lash very well, separates, lengthens and adds volume to lashes like no other. The fact that it doesn't smudge, clump or make my lashes stick together is key for me. With this mascara I get all the volume that I need, but my lashes still look neat and somewhat natural as opposed to the clumpy, sticky mess that most mascaras make.
Another plus is that it builds nicely, dries fast so you can apply coat after coat till you get the look that you desire.
The only downside to this mascara is that the tube dries out quite quickly, so you have to replace it often. This becomes expensive to use eventually.
With that being said its still my favorite and trust me I have tried almost everything. I will continue to repurchase for these reasons.
***
I am sure you have your favourite makeup products that noone can make you leave. Share them with me!