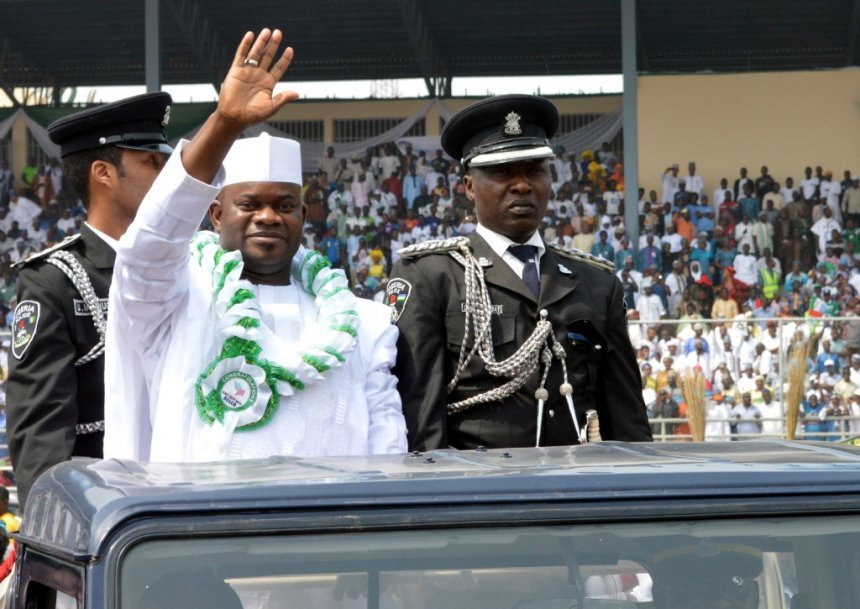 The death of Abubakar Audu just as election results were being collated created a unique situation in Kogi State.
The quagmire was resolved when his party APC nominated Yahaya Bello. Today, Bello was sworn in as Governor, however, it was not without a glitch.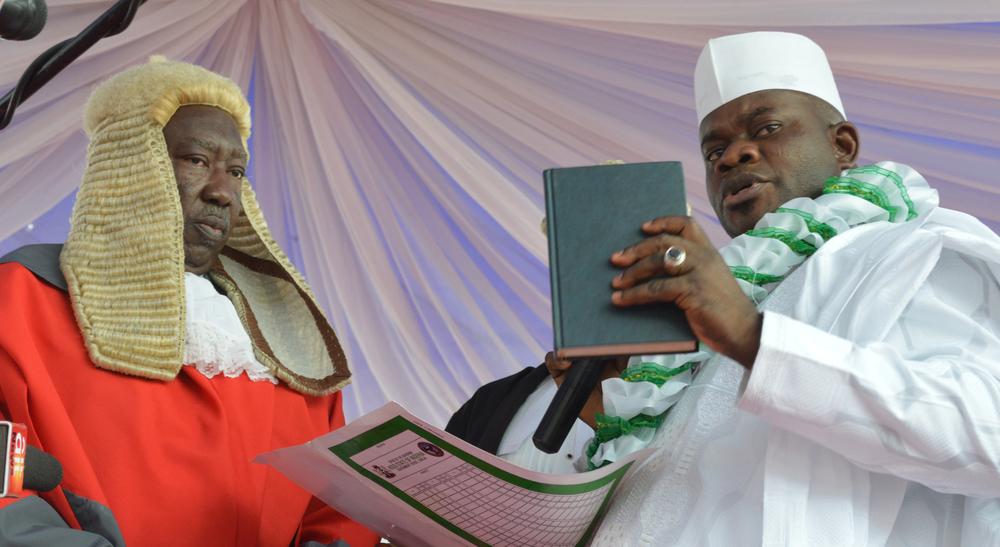 James Faleke who was on the original ticket as Deputy Governor to Abubakar Audu, refused to attend the inauguration today. Falake believes he should have been selected by his party as Governor-elect.
He has approached the election tribunal with his grievances.
The legal implications of this absence is unclear at this time.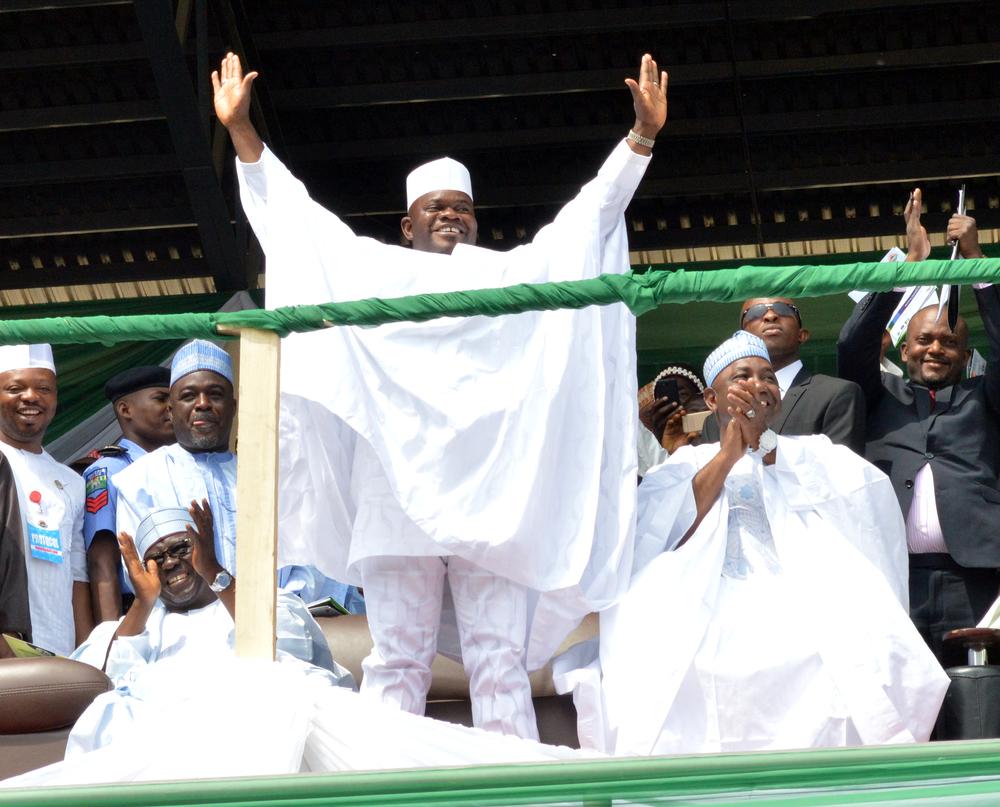 40 year old Bello is the new Governor is the youngest democratically elected governor in Kogi State's history. He is also the first person from the Ebira tribe to become the governor of the state.
Photo Credit: NAN Photo