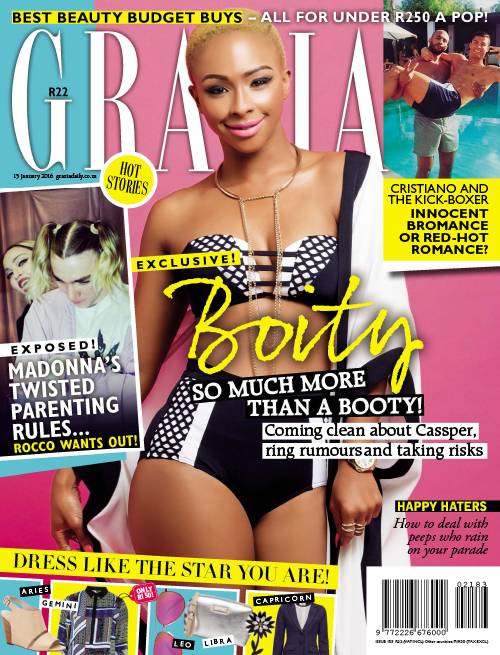 Actress & TV personality Boity Thulo is on the cover of Grazia SA magazine's latest issue where she is giving us some serious fitness inspiration in a monochrome bikini.
In the magazine, Boity explains why she is "more than her booty" while also sharing her fitness regimen. She also talks about her relationship with rapper Cassper Nyovest, the engagement rumours and more.
Pick up a copy of the magazine for the interview.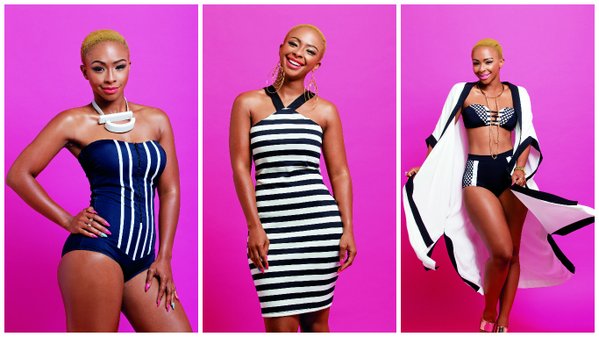 If you want to have curves like Boity, here are some of the things you should do (as shared on Grazia):
BRIDGE

Lie on your back with your knees bent and your feet planted hip-width apart. Squeeze your glutes and drive through your heels to lift your hips high off the ground. Lower back down in a controlled movement. Repeat 30 times.

SINGLE-LEG BRIDGE

Begin in a standard bridge position. Balancing on your left foot, extend your right leg out – parallel to the floor. Kick your leg up to the sky, while your hips are lifted and level. Lower your leg back down in a controlled movement, stopping just before you hit the floor. Repeat 30 times on each leg.

PLIÉ JUMP

Standing facing forward, position your feet wider than hip-width apart and your knees and toes pointing out in a diagonal. Squat low, sitting your butt down until your thighs are parallel to the ground. Extend your legs with force and explode into a jump. Return to plié squat position. Repeat 15 times.