Hello style lovers – who's ready for another edition of BN Collection to Closet?
This is our regular style feature where we show some love to African fashion designers, by shining a light on those who #BuyAfrican. Today, we are looking at rising fashionista & Wizkid's girlfriend, Tania Omotayo in fashion brand, VLabel London by Virgos Lounge.
Enjoy!
***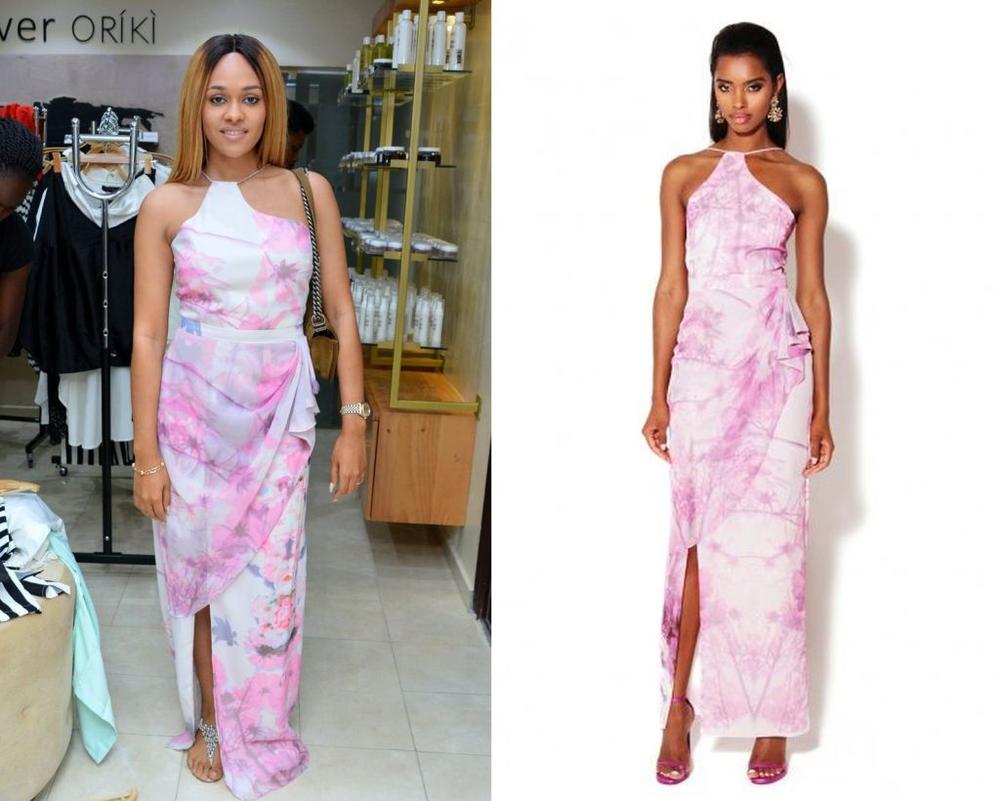 VLabel London is a diffusion label by popular fashion brand, Virgos Lounge, which launched in 2014. They have recorded a lot of success clothing some fashionable personalities like Ashley Tisdale, Adrienne Bailon, Lola Rae and more. Read more on the brand HERE.
To attend the MAJU Shopping Party, Tania Omotayo went for a girly look in the fashion brand's Bloomsbury Floral Dress recently also rocked by singer, Lola Rae. The dress, which has an asymmetrical halterneck and a frilly skirt, looked very pretty on Tania as she gave off a laid-back vibe in flat sandals, ombré hair and silver & gold accessories.
See her below;