The weekend is coming to a close, but not to worry, we have something pretty to keep you in a good mood in today's BN Collection to Closet.
This feature is our way of showing appreciation for our African fashion industry, by shining a light on those who #BuyAfrican.
This Sunday we are shining a light on music artist – the lovely Lola Rae in VLabel London by Virgos Lounge.
Enjoy!
***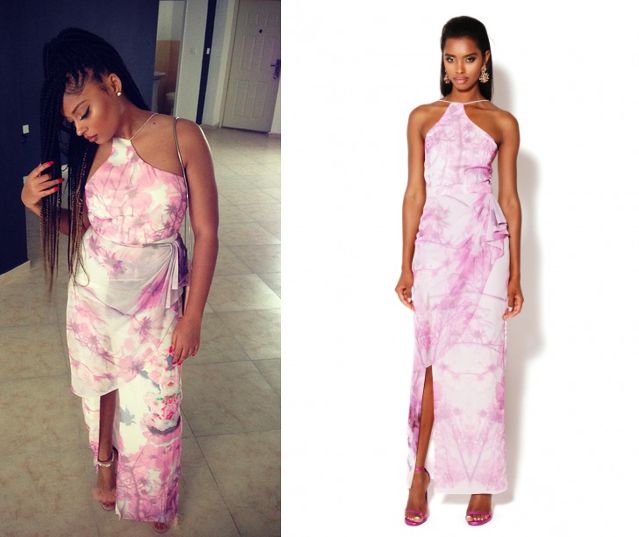 VLabel London is a diffusion line from the very popular womenswear brand – Virgos Lounge (VL). Launched in April 2014, the line was created to provide affordable and cutting edge fashion, with similar aesthetics as the VL brand, for their adoring customers.
Since its launch, the brand has recorded huge success with its growing number of customers from Africa, and the rest of the world. Need proof? Just check the #VLabelLondon hashtag on Instagram for photos of celebrities like Ashley Tisdale and Adrienne Bailon, and fashionistas like Stella Uzo of J'Adore Fashion and DJ Storm rocking their pieces.
For a fun Saturday, music artist Lola Rae rocked the brand's Bloomsbury Floral dress made from lightweight ploy fabric, which features a pretty hue of pink floral print, an asymmetrical halter neck and a ruffled skirt with a slit.
She paired her outfit with cute nude pink pumps, a silver clutch and lovely jumbo braids. She looks so pretty – see another image below: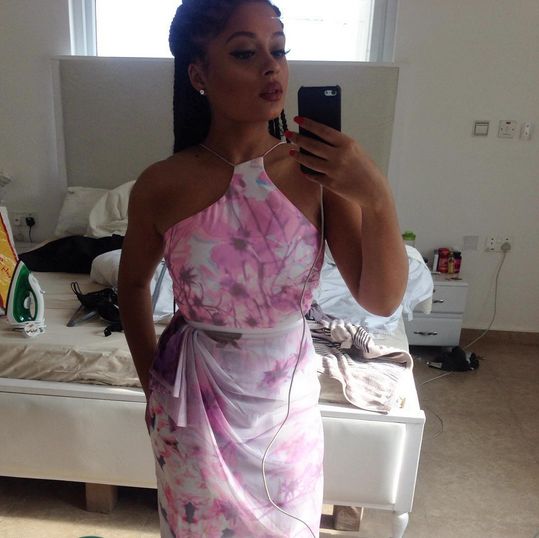 To find out more on VLabel London, visit their website Vlabellondon.com | Follow them on Insatgram: @VLabelLondon | Send an e-mail to: [email protected]
Photo Credit: @LolaRaeMusic (Instagram) | Vlabellondon.com