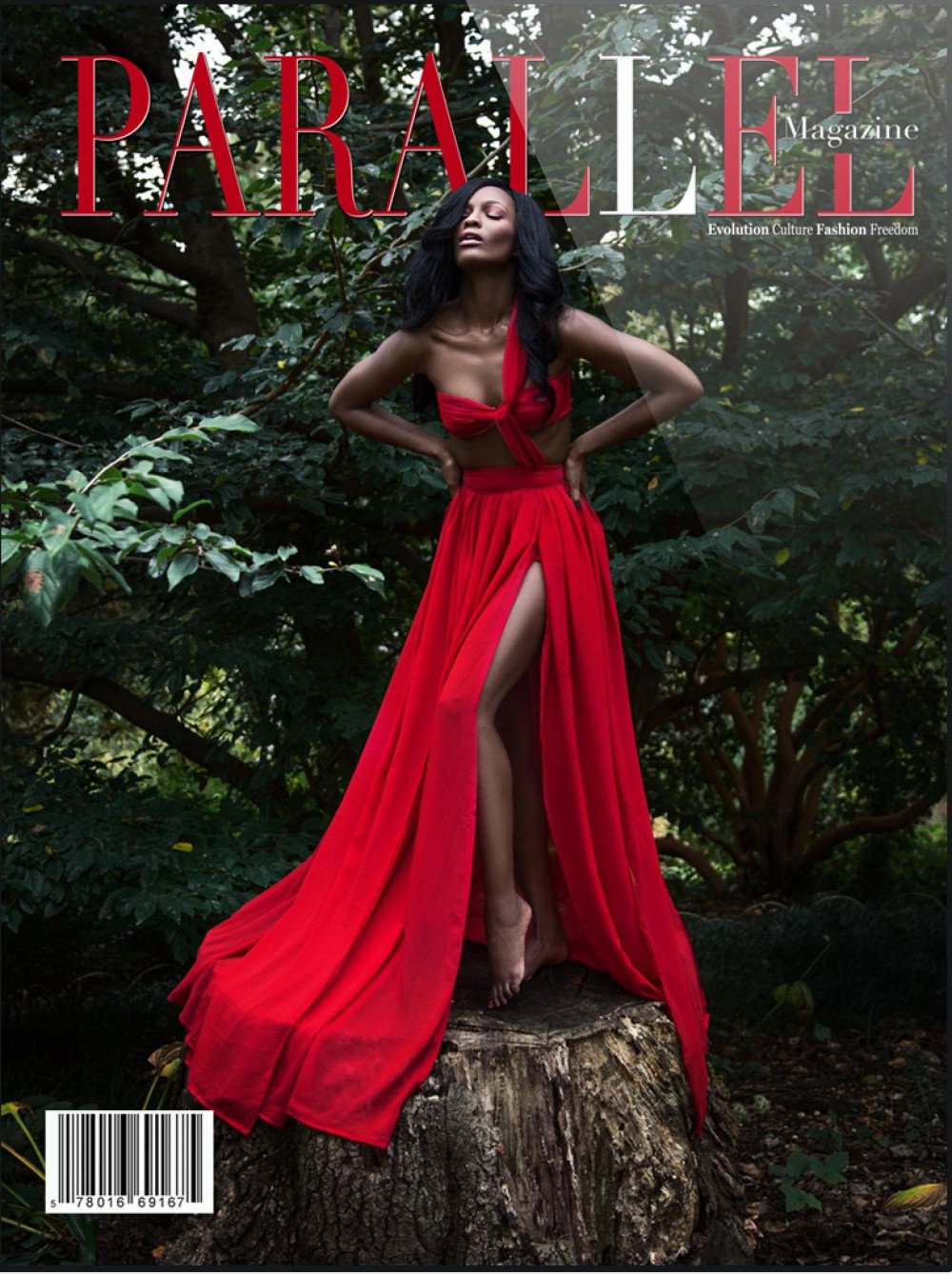 Beauty, brains and heating up the 'Phoenix' Issue of Parallel Magazine! America's Next Top Model runner up & Miss Maryland USA –  Mamé Adjei is all that and a bag of very hot chips.
For the Africa & Africans-oriented publication for all things fashion, lifestyle, entertainment and more, we get a rare peek at the beauty queens views on career, character and culture. The magazine praises the Ghanaian-American beauty in its pages, telling us that there is more to this beauty than being able to work it for the camera.
Parellel says – "The Beauty of Melanin is not anchored in the fact that it provides color to a plain body making it vibrant and alive. Its beauty is not rooted in how it glistens at, and makes home for the sun. The Beauty of Melanin is it's range. Its natural ability to embody a spectrum of shades, to be a scope of diversity in one body called humanity. Mamé Adjei through her character, culture, and career is diversity personified. She is proof that the Multiplicity of Melanin has no boundaries."
This issue is comprised of several talented designers and models – and make one killer release.
Check out the editorial featuring Mamé below;
More information about the Phoenix issue can be found on their website, www.parallelmagz.com.