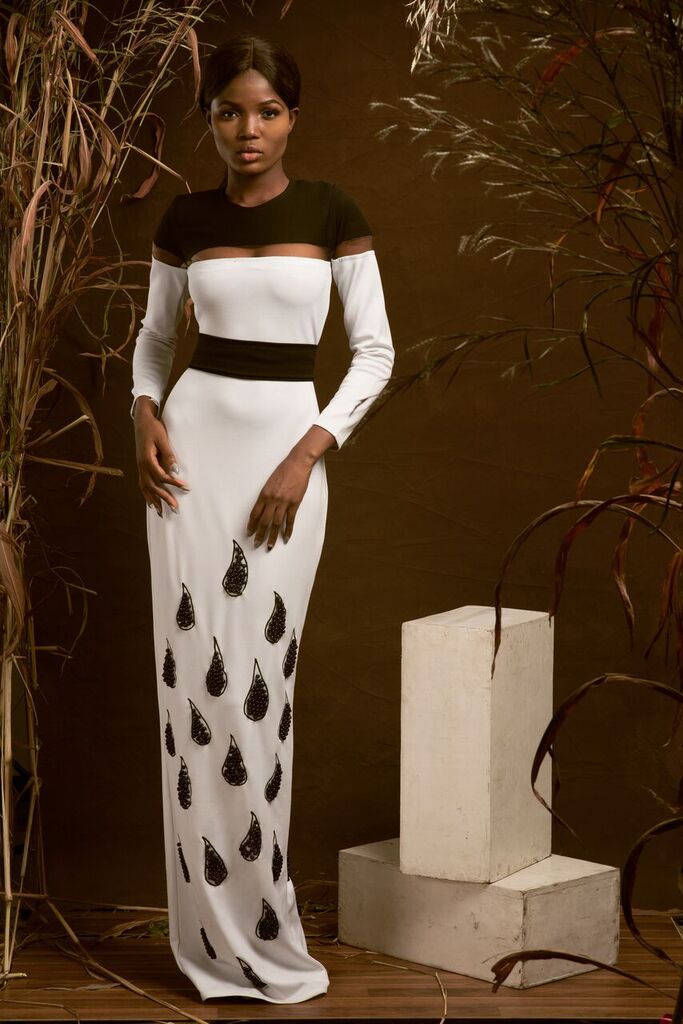 Their last collection – "De Dix-Sept" registered their presence as a fashion label to watch on the Nigerian fashion scene, and now, womenswear brand Sevon Dejana has a new collective of pieces that will make you love them even more (assuming you already do. Why wouldn't you?)
Inspired by the strength and growth of women, the collection is filled with breathtaking pieces that mix glamour, sex appeal, modesty and chic to give the perfect offering for Spring/Summer 2016. The designer was inspired, just like in his last collection, by notable women like Joan of Arc, Cleopatra, Fumilayo Ransome Kuti, Magaret Ekpo, Miriam Makeba, Morther Teresa, Princess Diana, etc who advanced and promoted the female gender.
We love each and every piece which ranges from caped dresses to more avant garde pieces, and even spot some variations of pieces from their debut collection.
See the full collection below;
Photo Credit
Photography: Timmy Davies (Instagram: @TimmyDavies_)
Creative Director & Design Label: Sevon Dejana (Instagram: @SevonDejana)
Makeup: Allen Mongo (Instagram: @BeautybyAllen)
Hair: Bernard O (Instagram: @BernardSmiles)
Models: Olamide Ogundele (Instagram: @Krusha_Lamar) & Cynthia Abdulahi (Instagram: @Cynthia_Africa)
Studio: AEC Studios (Instagram: @AECStudios)