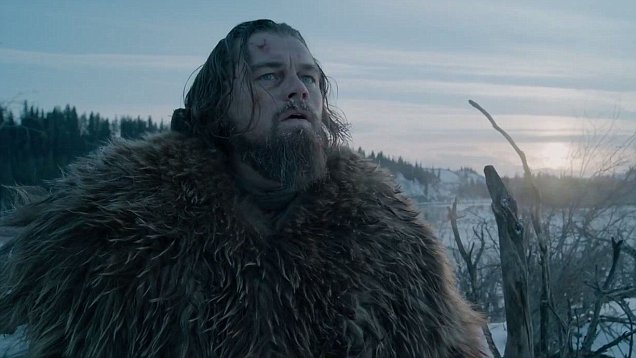 The term "revenant" typically describes a returning vengeful spirit. This aptly describes Leonardo DiCaprio's role in the titular movie.
Inspired by true events, The Revenant is a visceral cinematic experience capturing one man, Hugh Glass' epic adventure of survival and the portrayal of how extraordinarily powerful the human spirit is. In an expedition of the uncharted American wilderness, legendary explorer Hugh Glass (Leonardo DiCaprio) is brutally attacked by a bear and left for dead by members of his own hunting team. In a quest to survive, Glass endures unimaginable grief as well as the betrayal of his confidant John Fitzgerald (Tom Hardy). Guided by sheer will and the love of his family, Glass must navigate a vicious winter in a relentless pursuit to live and find redemption.
Directed by renowned filmmaker, Alejandro G. Iñárritu, The Revenant is arguably Leonardo DiCaprio's best performance till date. It completely portrays a balanced mix of emotions and easily takes us on the journey of a man who refused to give up in the face of hurt, pain, betrayal and ultimately, when the odds were against him.
The movie also stars Domhnall Gleeson, Lukas Haas and Will Poulter.
It opened in all cinema houses nationwide (Kada, Filmhouse, Genesis Deluxe, Silverbird, Viva and Lighthouse) on Friday, the 22nd of January 2016. If you are a movie buff, then you NEED to see this flick!