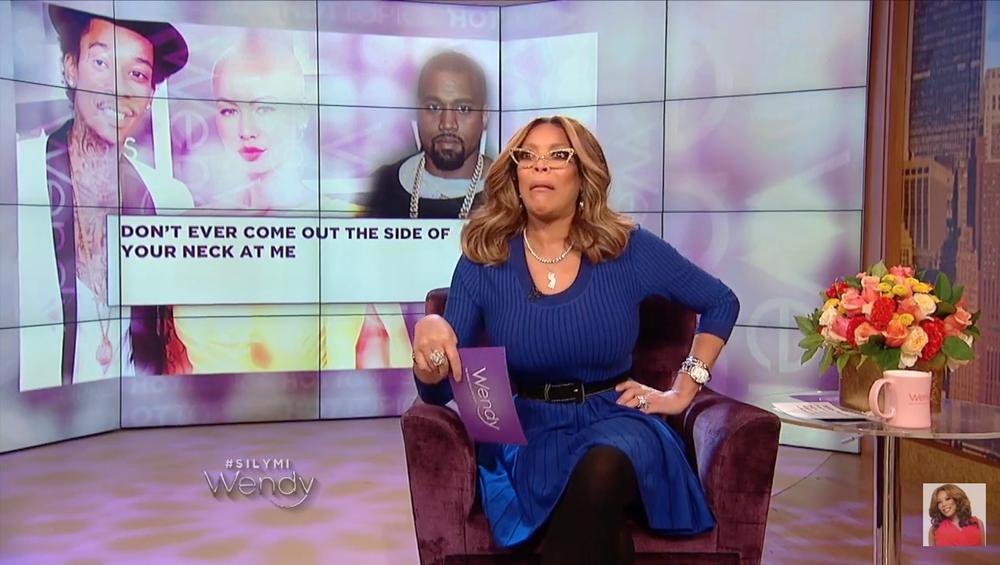 Kanye West will never forget (and will probably always regret) his Twitter rant against Wiz Khalifa, Amber Rose and their son Sebastian this week.
In the rant, Kanye came for Wiz's music, abused Amber 'you let a stripper trap you' and also insulted their son, "I know you mad every time you look at your child that this girl got you for 18 years" and "you wouldn't have a child if it wasn't for me".
Talk show host Wendy Williams blamed Kanye for the fight, and also implied he was gay/womanly, saying Kim was his cover-up, especially because of Amber's #FingersInTheBooty comment.
She said, "I like your beard … and your facial hair too." and she outrightly added, "Kanye, you are a woman!"
Hmm we are side-eyeing Wendy on that … is pettiness a womanly trait? We doubt it!
Wendy also rebutted Kanye insulting Amber for being a stripper, saying, "we recall meeting your wife on her back", referring to the sex tape that made Kim K famous.
She dissed Kanye for talking about his ex, saying it's disrespectful to his wife and kids, and she boldly said Kanye and Kim are in a sham marriage, with Kim being obsessed with the image of being married.
The roast was epic. Watch below!