DJ Cuppy had a very eventful year in 2015 and according to her; in 2016 she is ready for world domination.
The fashionable DJ was photographed and interviewed by Dreystyles recently and she opens up about a lot – from her personal style to her 'bae' and more.
See below.
At what age did you realize you had a real interest in music? I started playing the piano when I was around 7 so I guess you could say that's when my real interest in music started! Growing up in Lagos, I just couldn't stop singing and obsessing over Fela songs. As Nigerians, we all know we have that gbedu in our system!
Do you feel the music you listen to has an impact on your personal style? That's a very good question but also one that's impossible to answer. Everything we do impacts us on some level… As I've grown older, now 23, I think I'm a little more selective with what I listen to, so yes, I guess we can say I'm now more picky with my clothes!
How would you describe your personal style? In two words- girly-chic! I think my personal style has taken characteristics from Lagos but also from London and New York where I live. Everyone knows I love the bright colours and fabrics that ankara has to offer!
Do you have a style muse & if so, who? I don't have one as I'm not so fashion focused, I just wear clothes that I like and that I feel represent me!
With being in the public eye and being so well known do you find you have a responsibility to be a role model to those who look up to you? I think anyone who is in the public eye should feel responsible when they have people watching them. I'm so lucky to have so much support and love from all my Cupcakes so I do feel responsible. They never disappoint me so I never want to disappoint them!
Following you on snapchat I couldn't help but notice Cuppy has a 'bae' do you feel you have to minimize just how much you show? Hahaha! I think it's important to have a private life… When everything you do is under a microscope you have to be very careful with what you put out into the world. It's not that I'm hiding anything I'm just being careful with revealing who my boyfriend is!
Last year we were given the opportunity to follow you around Africa with your series Cuppy Takes Africa, will we get to see more of you travelling this year? I can't say too much but it's definitely a possibility. Doing the CTA tour was such an amazing experience and I definitely plan to do some traveling like that in the future. Perhaps, a Cuppy Takes Africa 2016 coming soon!
What should we expect from DJ Cuppy in 2016? I expect a lot from myself this year. I'll be gradating, finishing my Masters at NYU, so I can start DJing full time! I'm so lucky to have such an amazing and ambitious team. In the past we've always exceeded expectation so I hope the same happens this year! World domination.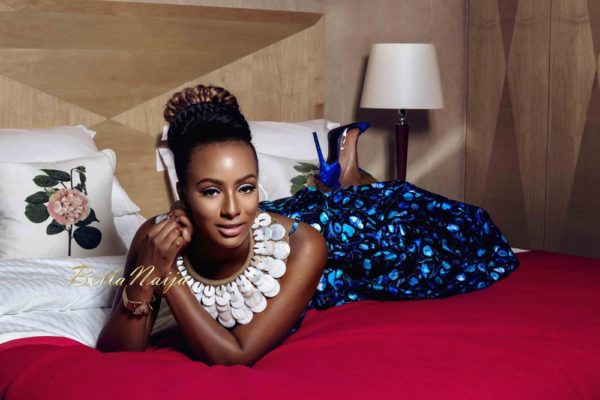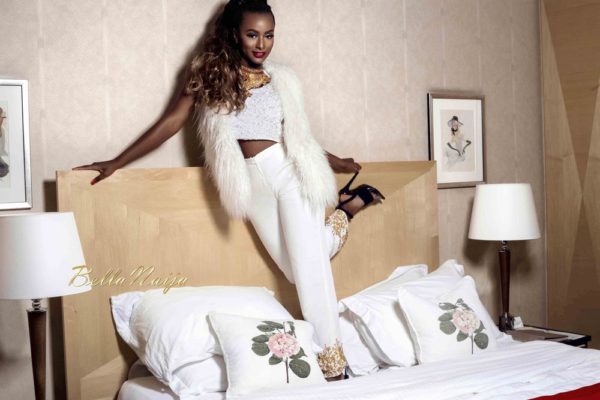 Shoot Credit:
Creative Direction/ Stylist : Dreystyles
Photographer : Condry Calvin Mlilo
MUA: Neon Velvet
Hair Stylist: Sheila Safo