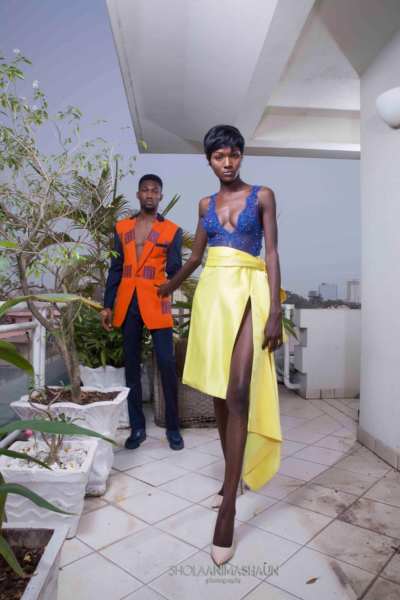 Burgeoning design talents Morafa and Fruche came together for their 'Caught in Motion' collection, which has the former helm the menswear and the latter the womenswear. For a collection inspired by "colours, atmosphere and the freshness of morning light", we absolutely find Morafa's vision of menswear quite enchanting—especially the brand's use of locally sourced aso-oke  fabric.
Fruche on the other hand might have been let down by their choice of fabrication which was anything but top notch, consequently letting down any form of technique that might have been employed in the tailoring.
On a lighter note though, these are two emerging Nigerian designers exploring the interface between fashion forwardness and functionality – which is a harder thing to do even for established designers.
While the designers clearly still have a lot of learning to do, we are in awe of Fruche's blue lace vest with the plunging neckline paired with the asymmetrical lemon green high slit skirt and Morafa's all-white suit with the mustard coloured aso-oke fringed sleeves. They are, without a doubt, some of our personal favourites.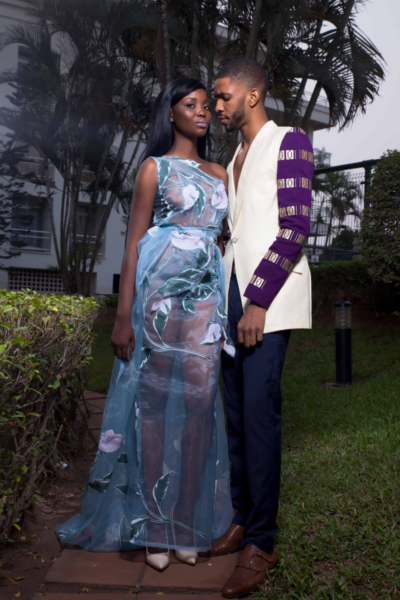 Credits
Designers: M O R A F A and Fruché
Photography: Shola Animashaun
Models: Ayo Morafa,kamil mahmud, Tolu Oni, Henry Orakwue, Tutu Oyeleye, Rafiat Taiwo, Kayode Omoyeni, Richard Okafor, Niyi Ayeni
Stylist: King duke Styles