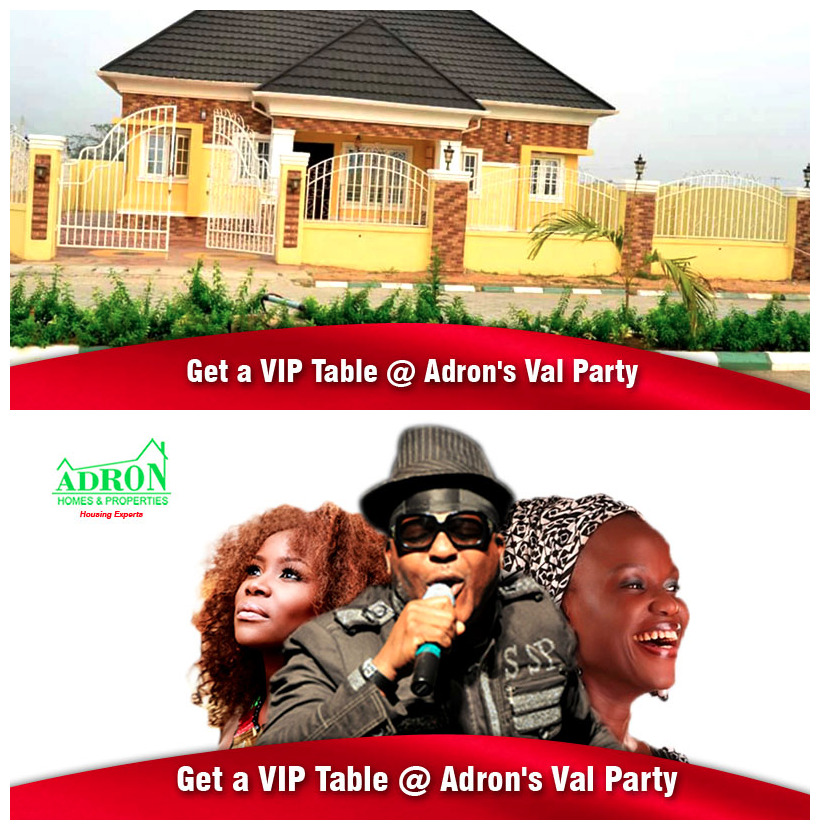 Adron is offering all you 20% off ALL plots and VIP Table at the Adron Couples' Party, when you pay outright for your property – it's the company's way of showing love. That's not all, you also quality for a 15% off and a regular ticket when you pay N100,000 upfront for a plot in Adron's numerous estates.
The Adron's couple's party is a celebration of love and the valentine season. The event will feature performance from Afro Juju Legend Sir Shina Peters, Omawumi and Sola Allison as well as other side attractions.
Adron has helped thousands of people realize their dreams of becoming home owners in Lagos. The company has over 18000 plots of land in its Estates in Lekki, Shimawa and Otta to be developed into affordable housing for low and medium income earners.
Contact Us
Phone: 08037720628, 07033302622, 08090228691, 08080414208
Website: adronhomesproperties.com
Facebook: http://facebook.com/adronhomesnigeria
Twitter: @adronhomes_
Instagram: @adronhomes_
_________________________________________________________________________
Sponsored Content