Hit or Miss? Ciara's Red Carpet Outfit for #LLAM3
Ciara's outfit as she walked the red carpet at Darey Art-Alade's "Love Like A Movie 3" concert has got quite a lot of people talking.
For someone like Ciara, who constantly slays every red carpet she walks in Hollywood, a lot of people felt she kept things too simple for her appearance in Nigeria.
The mum of one showed off her abs in a sheer blouse paired with a leather skirt and black strap sandals. Her makeup was also simple and understated as she went with a nude look for the event.
Ciara walked the red carpet with her host for the night, Darey Art-Alade.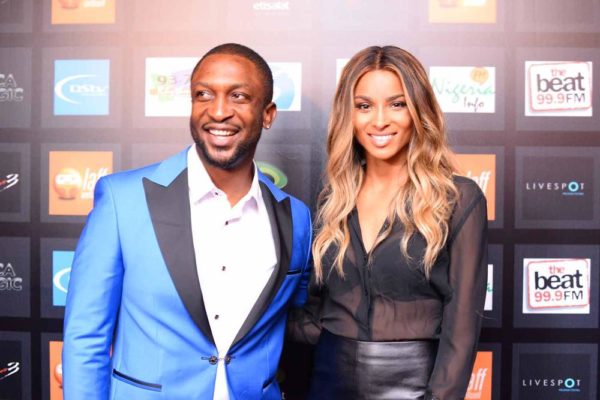 Do you think Ciara's outfit was a hit?
Photo Credit: Sync House Media | BHM