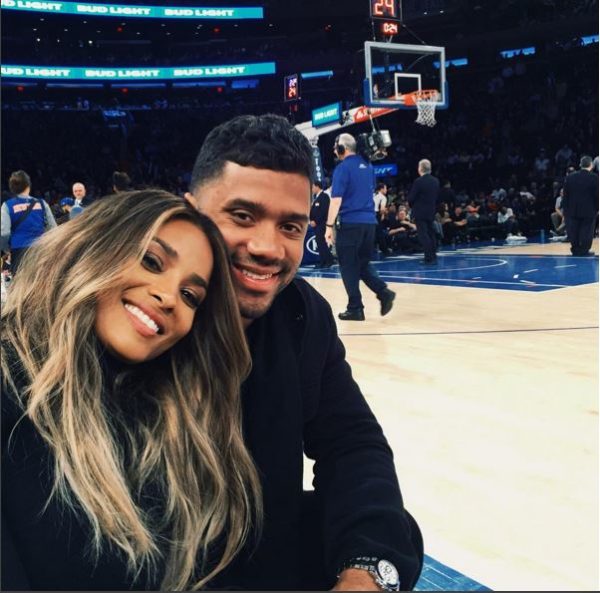 Music star Ciara and her Seattle Seahawks quarterback boyfriend Russell Wilson have been very open about the fact that they are abstaining from sex in their relationship.
The two started dating in April 2015 and they revealed in July 2015 that they were practicing abstinence.
Back then, in an interview with San Diego pastor Miles McPherson, Russell Wilson said "I need you to pray for us. I know y'all have seen her on the screen. If there's a 10, she's a 15."
Now in a chat with Cosmopolitan magazine, Ciara is also opening up about their struggles with abstinence.
She said:
It's going pretty good. We're hanging in there. I'm not gonna lie. I'm human, so it is not easy, especially when I look at him and I think he is the most beautiful thing I've ever seen — that I've ever laid my eyes on, to be honest. I'm like, Look the other way! Look the other way! But he's such an awesome guy and the cool thing is that every day, we're growing with each other. We get to have really healthy conversations and focus on each other as people. That is very important to me and him. It's very valuable. We're just enjoying ourselves and going one day at a time and praying and staying positive. Being strong here!
She also opened up on what they are allowed to do.
You get to hug and you get to have a nice good kiss, but you have to be careful not to go too far so you don't end up in the place you're trying to avoid being in. Strong, strong, strong, strong! Just the strongest resistance to temptation.
Photo Credit: