Naomi Campbell Covers Allure Magazine's March 2016 Issue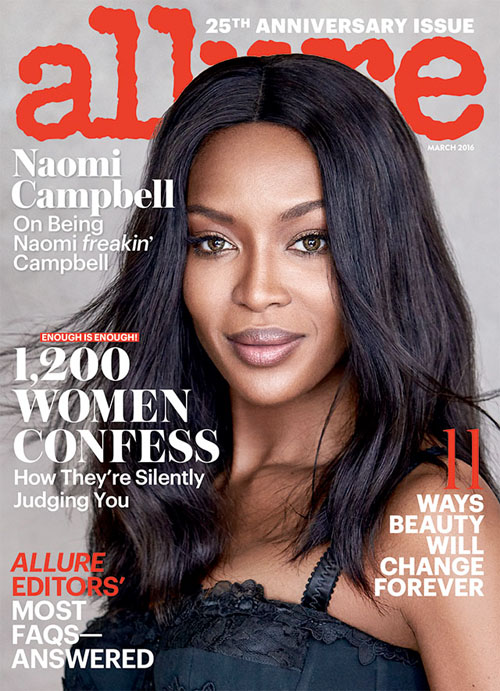 Naomi Campbell is the cover star for Allure magazine's March 2016 issue.
Inside the magazine 45-year-old supermodel opens up about the models of today in comparison to the models back in her day. She points out that work ethic and the technology driven world are two factors that contribute to the huge differences.
She told the magazine "I'm grateful for my timing and the way it worked. I wouldn't want to change it for the world."